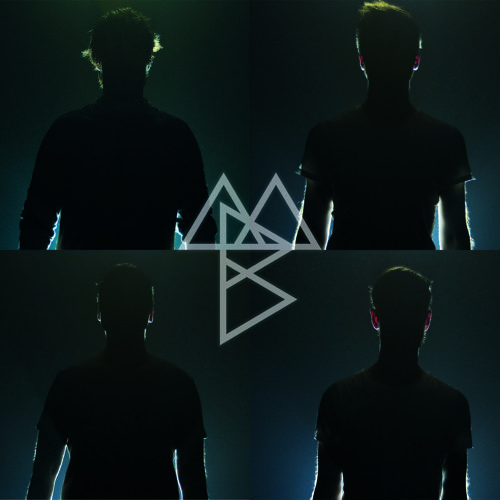 I have to be honest with you: already at a young age, I hated math. So, naturally when I discovered a genre that had the word in it, I avoided it like the plague. Years later, not only do I work with numbers all day every day, but I also got into the musical genre…at least somewhat. I started off with mathcore and I quickly took a liking to its hectic and sometimes chaotic style. Eventually, I started giving math rock a chance and this is why I have the great pleasure of writing about Digital Tropics, the new full-length by our local math dealers, Mutiny On The Bounty, today!
Furthermore, I should also point out that until this new one I had never listened to an entire album by the quartet, but I am familiar with their previous works. The one thing that is apparent is that, while the core of the music is still math-orientated, the complexity and tempo changes have been toned down and made way for a more atmospheric approach. A direction change that I can appreciate one hundred percent, especially because if there's one thing that these ten tracks manage, it's putting the listener in a sort of trance-like state.
On the other hand, I do have to note that I found the beginning of the record to be rather slow and uninspired in comparison to the middle part. The first four songs all feature the genre-typical staccato riffing, with driving bass lines as well as technical and precise drumming, but I personally found no real highlight in them. This all changes with the song Mkl Jksn, however, and from there on it's a pure blast to listen to the musical outpour that follows.
Another factor that really irked me during these forty-six minutes is the total lack of vocals, which in itself would be fine, because the music shines on its own. But it simply feels like several songs were written with a vocal line in mind, yet recorded without; a fact that is predominant on the opening tracks. Then again, I am aware that the singing duties were handled by the drummer in the past, which is very demanding when coupled with the complex drum patterns…so it's an excusable issue in my opinion.
All in all, I believe that the band, that is in no way affiliated with the chocolate bar, will manage to win over their fans and music lovers alike with such brilliant songs as Strobocop and the simply magnificent Ballet Mécanique, but as a whole their newest record is not flawless. Either way, I can still recommend you giving Mutiny On The Bounty numero tres a fair chance and to make up your own mind. You can do so this Friday, April 17th, at the Kulturfabrik, where the Digital Tropics release will be held! In the meantime, head over to their Facebook page and watch the fantastic video for their ode to Jacko!