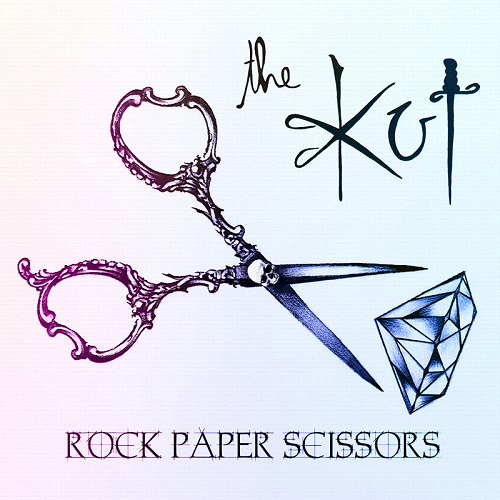 Only seven months after the release of their previous EP, the gals from The Kut are back with a new EP, entitled Rock Paper Scissors, and show how much a band can evolve in such a short amount of time! Let's dive in!
The trio stays true to its grunge sound but in terms of songwriting the four tracks feel a lot more mature and, dare I say, infinitely catchier. Soundwise, they took everything I loved about Make Up and fine-tuned it: while the bass still plays a major role, the guitar has moved further into the foreground and serves as more than just support for the four-stringer.
The drumming is still rather basic, but also in that department you can notice an improvement, especially when it comes to groove. The biggest addition to these twenty minutes, however, are the screams that add a lot of musical depth, due to their perfect use: just enough to still remain faithful to the genre, but at the same time prominently enough to distinguish the EP from its predecessor.
In closing, I think it's safe to say that "Rock" won every match in the EP's title, and that The Kut have successfully added another chapter to their hopefully long band history. Be sure to check out the video below and head to their Facebook page, and last but not least give the EP a listen when it drops on April 14th!
[youtube https://www.youtube.com/watch?v=epBOpXw3LHE]