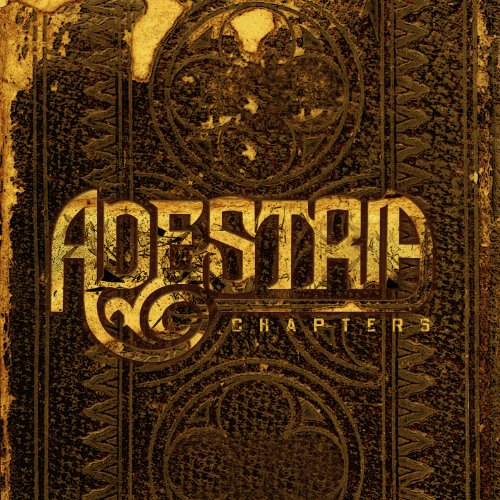 This is my first review for El Gore and I'm not entirely sure what I'm doing; so bear with me here.
The record I decided to write about is the debut album Chapters of the rather unknown metalcore band Adestria. At first you might think that Adestria is just your generic "more breakdowns please" metalcore clone but you couldn't be more wrong.
What these 6 guys from San Diego managed to capture in these 10 songs is a perfect mixture between heaviness and melody that a lot of more famous bands are unable to find.
On top of the amazing harmony on an instrumental level you have the truly strong voice of the lead singer who manages growls, screeches and clean vocals equally well. But it doesn't stop there. 3 guest vocalists also make an appearance to give 3 songs that special something: Tyler Smith from The Word Alive, Davey Muise of Vanna and Scott Barnes of In Fear And Faith. And if all that isn't enough yet you have a brilliant production to make it even easier for you to like this album. Lyrically the album is also satisfying and mostly pirate-inspired but not in a corny way, I'd say.
You might notice that I haven't found anything negative about the record and that is correct. To me this is the best album (in this genre, of course) of 2012 so far and one of the biggest surprises in recent times.
I want to add that I don't mean to say that Adestria have re-invented the (metalcore) wheel but that they definitely gave it a new spin and future releases of other bands will have to be able to hold up with this album.
You can check them out on their Facebook page and be sure to listen to the song Scarlett Letter below.
[youtube https://www.youtube.com/watch?v=F4PaA-WTtOA]