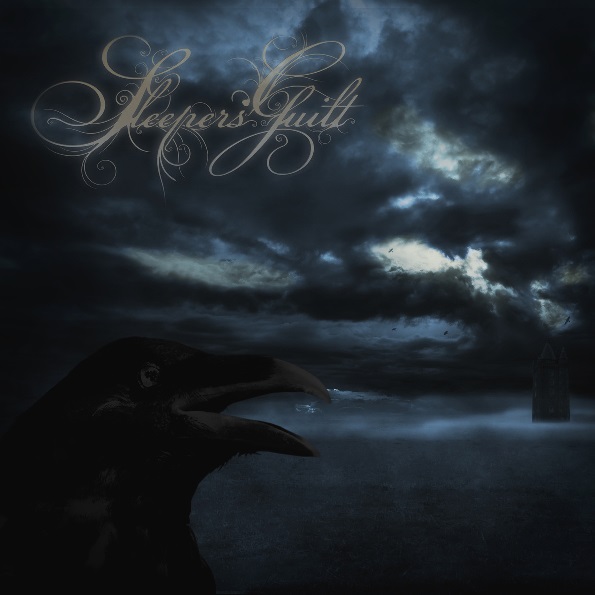 Sleepers' Guilt are a rather fresh band from Luxembourg who released their self-titled debut EP at the end of March 2012. Even though the quartet was only formed in 2011, it consists of experienced musicians from the now defunct bands Ophidian, Clean State and I Spy Apocalypse.
I'll start this review with a very unusual and for the end consumer unimportant thing: the digital press kit that was given to me was very nicely put together and featured the songs, the entire booklet in very high quality, some promo pictures as well as an info sheet. And from the latter I'll actually quote a sentence before I dive into the actual review since it describes their style perfectly: "they play modern melodic metal with a progressive touch and clean vocals, without losing the aggressiveness and trying to create their own sound and their own approach towards making music."
The first thing that struck me as a listener was the remarkably clean and yet powerful production. Since this EP is entirely self-produced in a private studio in Luxembourg I was blown away by the tight guitar sound and the very organic drum sound. The vocals are also very intelligible and are perfectly mixed into the instrumental surroundings.
The six song EP is all throughout accompanied by piano play and the one or the other synthesizer which gives the ensemble somewhat of a symphonic undertone, as is tradition in the melodic metal genre. However it isn't too blatant and thus doesn't distract you at all from the, in some parts, very interesting riffs nor does it sound kitschy. The riffs are actually the part that impress me the most on this record, there are some real neckbreakers on here that I'm sure will motivate many people at home and mostly at shows to headbang enthusiastically.
Lyrically, the EP is mainly sociocritical and definitely a nice read. There is however one thing that heavily bothers me on a personal level: the singer's voice. This is obviously very subjective but I'm just not a fan of this type of voices, no matter how flawless the performance. It's what I like to call the "Dream Theater Paradox": instrumentally to my liking but ruined by the singing. Don't get me wrong: the vocalist does a great job and in some parts reminds me a bit of the singer of Sabaton but except for a ten second part towards the middle of the last song Raven's Fight where he (almost) growls it just doesn't appeal to me.
In conclusion I can definitely recommend giving the EP a chance if you are either open-minded about vocals or if you are into melodic metal. Personally I'll try to check them out live at the next best opportunity to make up my mind. For more information about their tour dates and possibilities where you can buy their EP, check out their Facebook page and make sure to give the song below a listen.