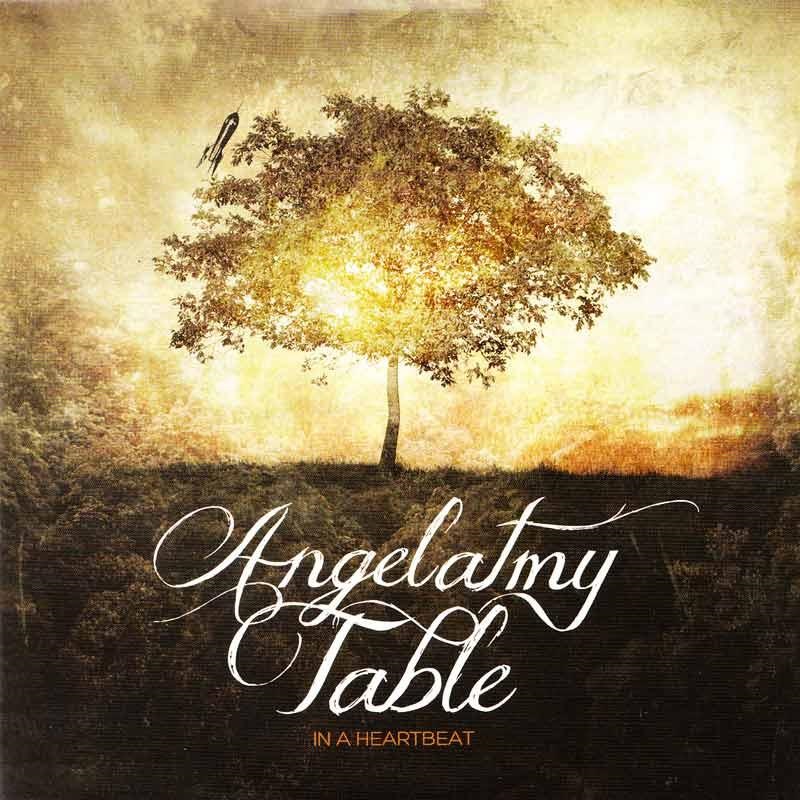 Right off the bat: today I'll delve into a very different region of my musical spectrum, however it's one that has always had its own place for me. I'm talking about the pop punk genre; especially the one with female singers. Enough suspense: today I'll talk about Angel At My Table's new EP In A Heartbeat.
This is the second EP by the five youngsters hailing from Luxembourg and the predecessor City Romance already entertained me quite well. Even though it didn't reinvent the wheel it had a nice vibe to it and quite catchy songs. The same can be said for this latest effort since it's nothing new in terms of music but you can clearly see an impressive evolution: everything sounds more mature and better arranged. And there's nothing wrong with that because why try to fix something that isn't broken to begin with?
The first thing that you notice when you pop in the disc is that they're using crowd vocals more prominently which is always a plus in my book since it allows easy sing-alongs at shows. The second thing you'll notice, if you're familiar with bands from the genre, is that they've drawn more inspiration from bands like Paramore and Tonight Alive than before. Especially the riffs reminded me a lot of the former band's album Riot, which is totally fine by me since it's one of the better records of the genre. You can rest assured though that, as far as I can tell, no riff is stolen…if that's what you're thinking now.
The drums are what they should be: not too complicated but at no point boring. This is mostly due to a ton of small drumfills that round the whole thing off nicely. Another nice evolution in comparison to the debut where they were rather straight forward.
Vocally I'm not noticing a huge difference but then again they already were at a high level to begin with. The biggest addition is a guest appearance by Mike Rodrigues of Falling Promises on one song which, against all odds, fits in quite nicely. My personal favorite among the six songs, on a lyrical and performance level, is definitely the "ballad" Silverlight.
To sum it up I can only say that you should keep an eye out for Angel At My Table since they're conquering the (Luxembourgish) music scene in a heartbeat (see what I did there?) and for a good reason. Check out the band's Facebook page to keep up with their tour dates and possibilities to buy the EP. Also be sure to check out their brand new video Eclipse below!
[youtube https://www.youtube.com/watch?v=clTfWTX5OgQ]