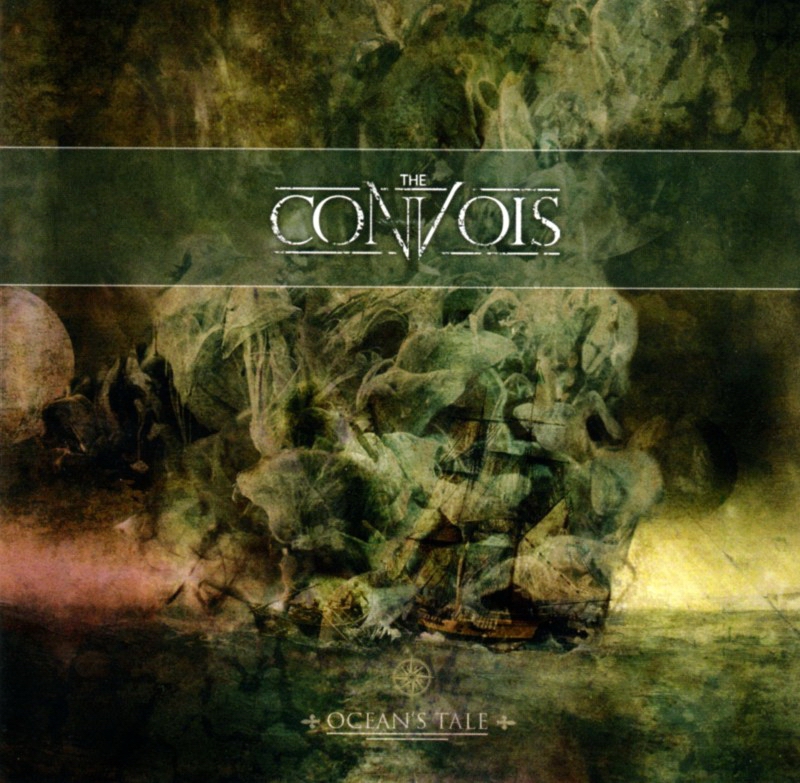 Have you ever gone to a small gig to maybe watch some of your friends play, but aside from them you didn't know any other band that was set to appear that night? Well, exactly that happened to me last Saturday when I went to Soul Kitchen in Luxembourg for the Locals Fest 3. As I entered the venue I was surprised by a band that completely blew me away in the course of their set: The Convois! Despite a rather small crowd the band gave their everything and delivered a stunning performance. It was clear to me that I wanted to write about their music and so I asked them for their debut album Ocean's Tale!
The band plays a very melodic type of hardcore that should be appealing to both newcomers to the genre as well as veterans. The ten songs feature some pretty intricate guitar work that shouldn't bore you any time soon. The same can be said for the drums, which have some pretty nifty fills here and there. Instrumentally speaking there is simply nothing negative that can be said, to be honest.
The main thing that struck me however are definitely the vocals. I have to preface this by saying that when they played live they had a female singer, along their front man, which immediately peaked my interest because it's a rather rare, but very refreshing, sight. While she had a rather prominent role in their live set, she only features on a couple of songs on the album…while it takes away a bit of the diversity of the songs it doesn't hurt them at all. This is due to the fact that the lead singer has immensely good clean vocals and even better screams.
To sum it up, I'd say that these thirty-two minutes won't let you down but if you want to experience The Convois the best way you can, you should head to one of their gigs. You can find a list of them on their Facebook page, and if you need convincing, listen to the song below!
[youtube http://www.youtube.com/watch?v=AdXwpX4YbGs]