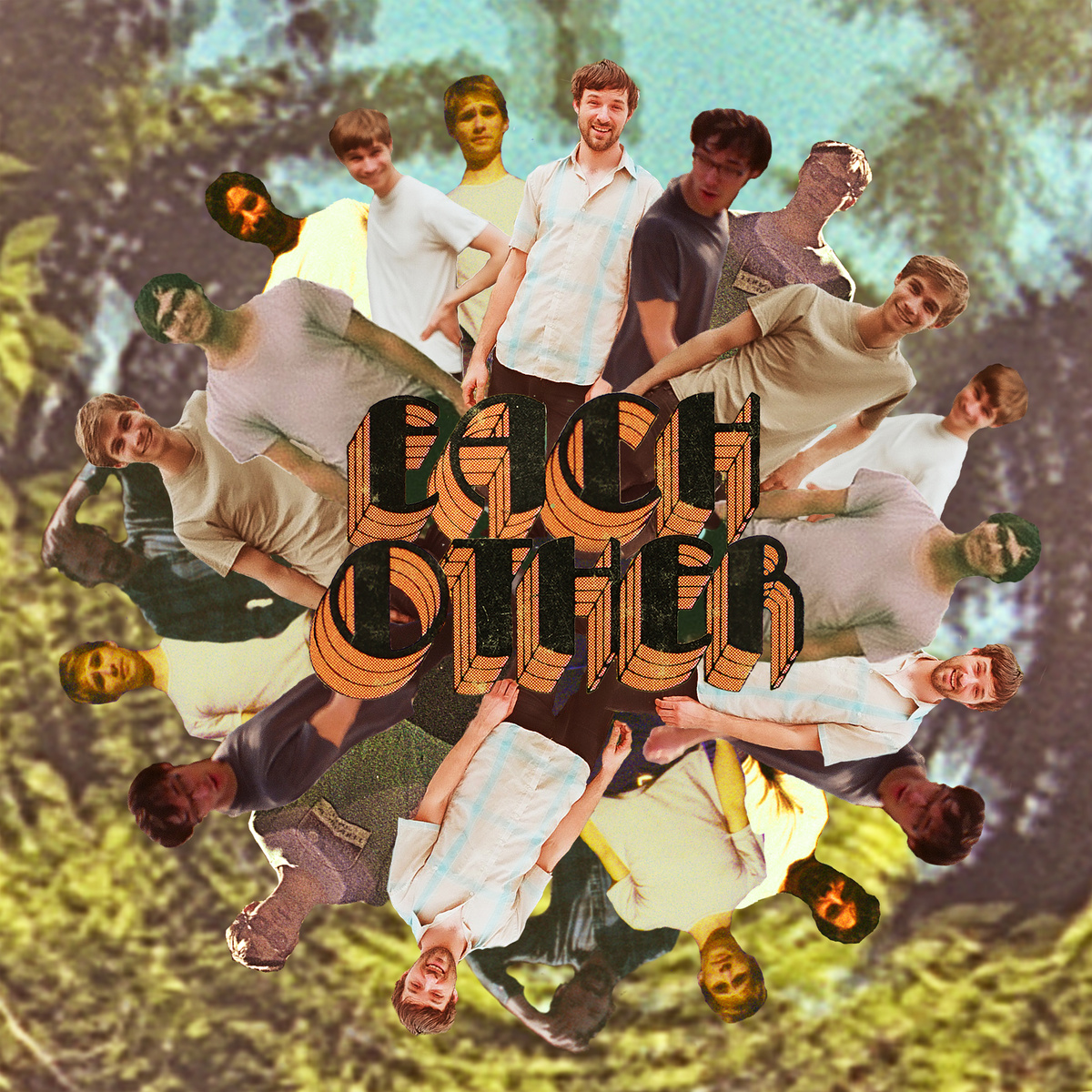 Ladies and gentlemen, today I bring you unconventionally charming indie rock by Each Other all the way from Montreal! I've only recently discovered their 1-and-a-half-year-old Heavily Spaced and have been listening to the small collection relentlessly for the past weeks. Upon further research, I found out that the guys released a LP entitled Being Elastic in March this year, and naturally came straight to my cosy lil' El Gore music corner to write about it.
The first thing that hit me while listening to Each Other is how much they remind me of Women, another art/experimental rock band from Canada that struck a nerve with me in a really unique way a few years back. Something about wonky guitars and unhinged, progressive, outlandish musical structures instantly captures my attention and rarely lessens its grip on me over time.
The raw and garage-y vibe of Being Elastic is certainly conjured up, at least in part, by the fact that the Canadian trio recorded it to tape in their home-built studio during breaks between touring; they also just seem to have a penchant for it, as this exact characteristic in combination with the off-kilter nature of the songs is their unmistakable trademark. However, the tracks on Being Elastic seem to have a longer attention span than Each Other's previous tunes, which are filled with an exciting sense of urgency. There are still moments of nervous upheaval on this record, but it makes for a more level-headed ensemble. It releases its energy in bursts, with attention to detail, rather than coming at you like a full-on explosion of sound.
There's also a distinct element of pop skilfully incorporated into the sonic whirlwind that is this album. Its cheery undertones make it appropriately summery to listen to while driving with windows down, but it at no point degenerates into a fluffy cliché — another testament to Each Other's creative prowess.
So, fans of adventurous, distorted, jangly, healthily and artfully fucked-up pop/rock: do not miss this band. You can stream Being Elastic for free on Soundcloud, Bandcamp and Spotify, and pay the band a visit on Facebook if you like!
[youtube https://www.youtube.com/watch?v=VBe6D8QnMeA]