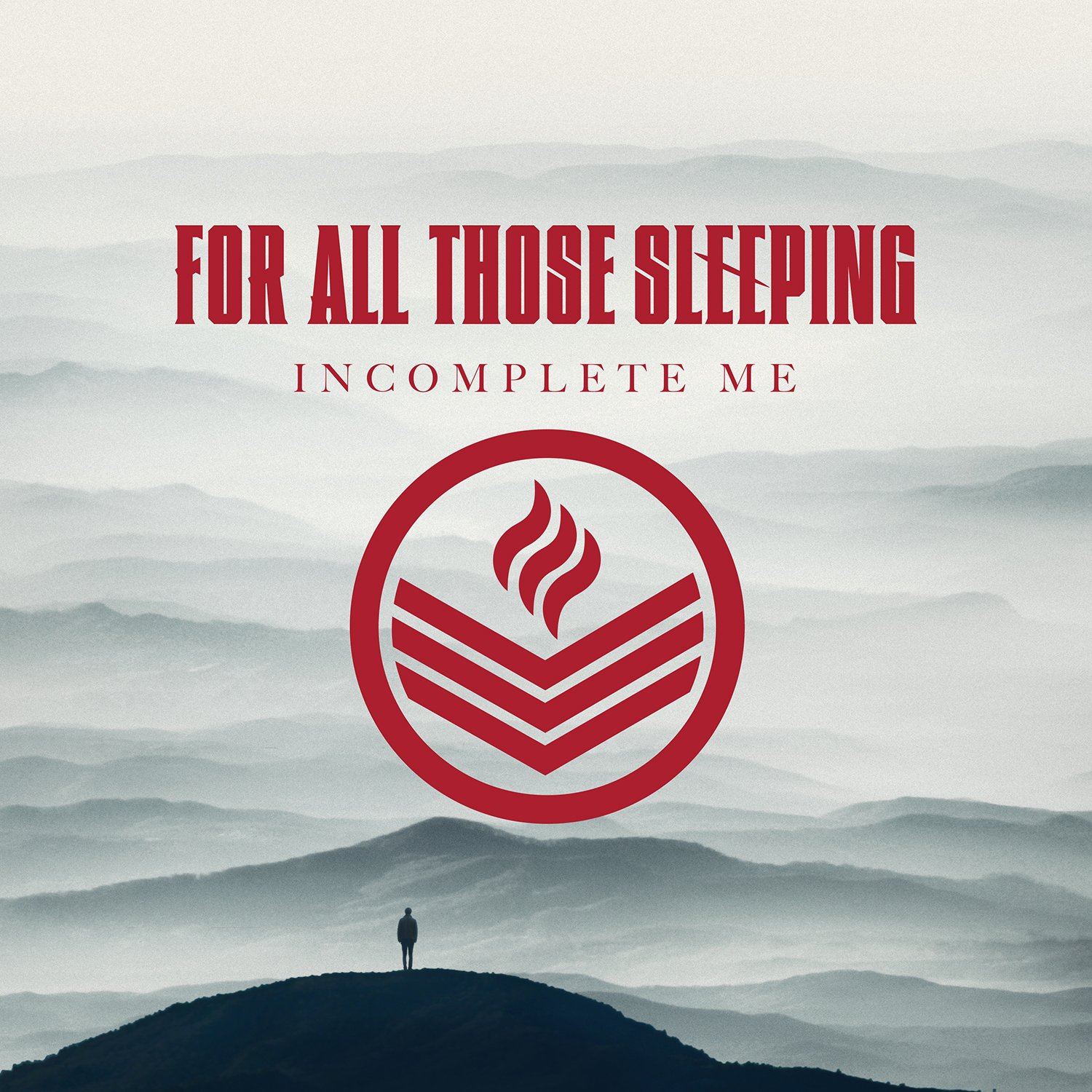 Moments like these always bring a smile onto my face, because it means that I've been doing this for a while, since one of my first reviews I wrote for El Gore was about the second album of today's band: For All Those Sleeping! A bit more than two years later, they have just released their third one Incomplete Me, and I obviously couldn't get around writing about it. So let's see what has changed and what hasn't!
The quintet has mainly stuck to what their sound evolved into on the predecessor, which in itself is not a mistake, since it felt to me like they had managed to find just the right direction. However, there is the small addition of industrial-sounding parts, which avoids a complete copy-paste of Outspoken, so rest assured that you won't feel like you put on the same record. So far so good.
This means that the riffs will come flying at you in alternation of heavy neckbreakers and melodic goodness. The drums are, more or less, on the same level as previously and deliver a diverse mix of groove and straight-forward drum-skin pounding. I do have the feeling that, generally speaking, the twelve songs are heavier than what you're used to by the Minnesotans, with the exception of one song, but more on that in just a second.
The vocal performance has not seen a major improvement, but there was none necessary in the first place since it was quite tight to begin with. As mentioned before, since the songs are heavier, the growls are much more predominant however and cement these forty-eight minutes as a strong metalcore album. The lyrical horizon has also been broadened and features experiences from the band's extensive touring schedule of the past two years. The biggest addition are the guest vocals by Jessica Ess on the afore-mentioned song, Hell Or Heaven, which is as close to a ballad as you can get on here.
All in all, the strong production and the few new elements make this FATS record possibly the best one so far…but I must admit that I'm still on the fence whether I prefer album number two or this one. Incomplete Me is more of a grower than an instant killer, and I've only started to appreciate it after probably my fifth listen. If you do give it a chance to wrap itself around your brain, I can guarantee you that you won't be disappointed. So be sure to give the song below a go and check out the band on Facebook.
[youtube https://www.youtube.com/watch?v=DpSkQlV1w1A]