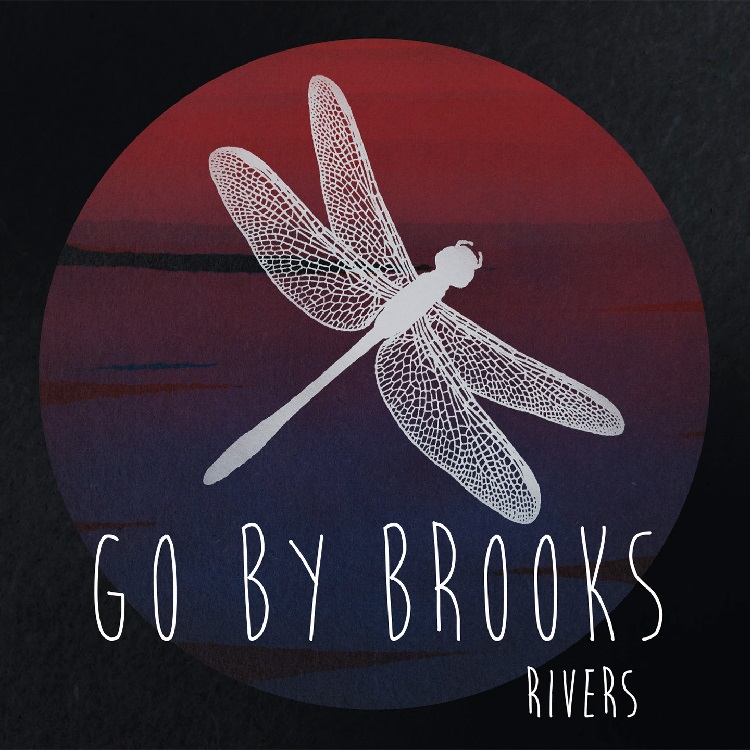 One of my primary objectives since I started writing reviews, was to promote the local scene in the best way possible by trying to cover every single release. Obviously, this sometimes takes me far out of my comfort zone in terms of musical direction, but on the other hand I really love the challenge of writing as objectively as possible from time to time. Today is one such occasion, because the pop rock band Go By Brooks have recently released their debut EP Rivers!
The quartet (actually, quintet as off the beginning of this year) includes the traditional electric instruments in their music, as well as a piano, acoustic guitars and percussion, which adds a significant amount of depth to the five songs. In fact, they create a truly melancholic atmosphere that manages to capture the listener's attention quite easily.
From a technical standpoint, there's not a lot to say, to be honest: there's no part that will blow your mind with its intricate execution, because it's all kept rather simple…which can be good, because it makes the music accessible to a wider audience. However, every instrument is excellently played and coupled with the very natural-sounding production, the ensemble is definitely enjoyable.
The singer brings a clean performance to the table during these eighteen minutes, but at times I missed the oomph in her voice. While I have to admit that I've never seen Go By Brooks live, I'm willing to bet that in a setup with a crowd, that factor shouldn't be an issue though, because the necessary skill is there and coupled with the energy from the spectators, it should be perfect. Maybe an idea for improvement on EP number two…
All in all, Rivers is a nice little debut EP that absolutely deserves to be checked out by lovers of slower and softer tunes. Personally, it's not something that I can really listen to at home or on-the-go, but I wouldn't walk out of a room if they played a show, because I believe that this type of music has its true potential in a live setting. As always, find the necessary info on the band's Facebook page and check out the song below!