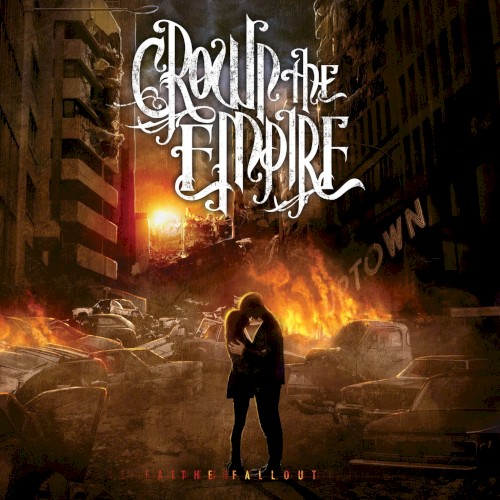 It's almost the end of the year and yet I've managed to be surprised by another record: Crown The Empire's The Fallout. In line with the last three reviews it's metalcore, yet again; but this time of the finest kind. So sit back and enjoy the read!
When you first put on this new band's debut record, you might think that it's very similar to bands like My Chemical Romance…which it is, but at the same time isn't. Meaning that, after about a minute or two, screams will hit your ears with full force. The reason why it could be compared to bands like that lies in the super catchy melodies and chorusses that will come your way.
The guitars will you make you want to hum along to their tunes almost immediately and the drums make sure you'll tap along right away to them. On the production level it is rather modern but yet not overproduced, so you won't feel like you're listening to same alien instruments.
The vocals, and the lyrics, are the main seller to this eleven track endeavor however. The two singers both have highly enjoyable voices, with the screamer taking the cake for me: because even though they will knock you off your feet at some points, they're far from being monotonous. The only minor complaint I have is that they use the probably most over-used tool in the genre this year at some points: distorted vocals and "scratch" vocals. Don't get me wrong: it fits nicely into the ensemble but almost every single record that I've reviewed in 2012 has featured them so they don't come across as much of a surprise anymore…but I guess the band isn't to blame for that.
One thing that does score extra points in my books is that some songs, namely Johnny's Revenge, feature true "what the…" moments like the use of accordions, which makes this song sounds almost like polka metal. A huge thumbs up for that.
All in all, I consider these forty minutes as a great way to finish off this musical year and I'm very much looking forward to what next year will hold in stores. But more about that next week. Be sure to check out the band on Facebook and listen to the song below in order to get an idea what I mean.
[youtube http://www.youtube.com/watch?v=PoMJ0VkGG1c]