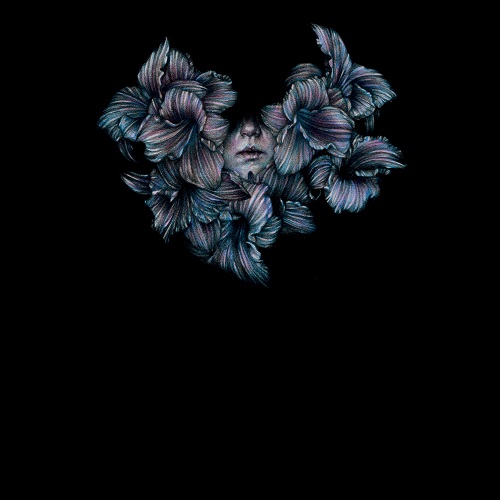 If a band loses their vocalist, fans usually start to worry who the replacement is going to be and how that person will impact the music. In the case of A Lot Like Birds, they simply decided to not look for a new band member, but instead had their screamer take vocal lessons in order to take over clean vocals and their bassist revealed that he has the voice of an angel…but I'm getting ahead of myself. On May 5th, the guys' fourth full-length, Divisi, was released and I am going to try to explain to you why separation can be a positive thing.
Since the record has been out for almost two weeks, this is going to be somewhat of a mix between a review and a retrospective, since it's apparent that the reaction to the most recent release could not be more polarized. The thing that many listeners fear when it comes to their favorite artists, is change, or rather too much change. Obviously, evolution is necessary in order to avoid staleness and repetition, but when a band almost throws everything overboard that their fans loved about them, it is a natural consequence that the opinions will range from one end of the spectrum to the other opposite one. In this case, this means that there are barely any screams left, and the instrumentation is a lot less erratic and, at first glance, less complex; arguably three of the main pillars in the sound of the quintet.
But first impressions can deceive: the fourth pillar and at the same time the core element of ALLB has always been emotion. And I can say without a doubt that the amount of feels that these twelve songs bring along, is hard to quantify. Especially since they are not only limited to the lyrics but are also brought to the surface by the incredible songwriting, which is in no way as bland as many first-time listeners thought. It is true that, generally-speaking, every instrument is playing less notes in short succession and that the songs have less tempo changes and whatever other crazy stuff you would find in the band's previous material; but that does not have to be a bad thing.
This record is definitely a grower, that will only get better the more often you listen to it and thus start analyzing the different instrumental parts, or backing vocals or discovering the smallest details about it, like a howling dog in the background of a song. And don't get me start on complexity: do yourself a favor and dedicate an entire listening to just paying attention to the drums and you will change your opinion. There might be more fills than feels during these forty-seven minutes, and that is saying something.
Last but not least, the big elephant in the room: the vocals or rather the, almost, total lack of screams. The frontman's clean singing is definitely on a new level and it blends really well into the new sound, and I knew before going in that there would not be any screams on here, since the band mentioned it somewhere on the internet. Which is why I had major goosebumps on my first listen during the two instances where there -were- screams: it just fit like a glove. In hindsight, after having listened to the record about forty times…I'm OK with there not being more screams, since it fits the ensemble. The best thing to come out of the aforementioned separation, though, is hands-down the inclusion of the bassist in the vocal department: the man's got pipes and so many brilliant lines on Divisi. Solo project please!
In closing, I hope that I was able to change your opinion or at least stir your interest in this record, since it really is worth discovering and listening to repeatedly. You can find more info on the band's Facebook page and get your very first impression in the video below!