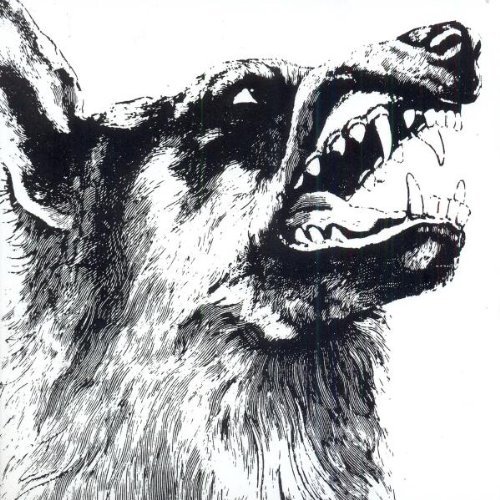 No new fresh food on my desk, so let's talk a little bit about one of my favourite albums of 2010. Be ready for a laudation because I haven't found much to criticize until this day. Started as a project of a collection of many well or less known post-rock musicians, Crippled Black Phoenix seems to have established itself as a truly independent supergroup with their latest album.
So what's so special about this work? To be short and figurative: you actually can see the snow falling in the Ardennes in 1944 while the world goes down around you when listening to I, Vigilante. Epic probably is the most overused term these days, but excuse me to use it anyway. It is a post-rock concept album which doesn't continue the line that has characterized post-rock for the last couple of years. Some may call the development boring, or overplayed. It doesn't really matter.
Crippled Black Phoenix combines post-rock with elements like vocals and speed changes, which sometimes result in a short rock part, making it more receptive. Moreover they created that sound of Armageddon that keeps floating in your head especially during the cold seasons of the year. The more you listen to it, the more you will discover. Be it strings, wind instruments or piano, or be it the lyrics of the songs, turning each track into a little piece of literature in itself. Lots of people have compared this to Pink Floyd, in my eyes this is just one of many influences to find. The warm and melodious vocals (actually way too rare to find in this genre) top this album off. The front singer, Joe Volk, really amplifies the atmosphere, being rigorous, being sad, sometimes being nothing but wonderful.
The intro of track no. 4, Bastogne Blues, just makes you tremble. What comes afterwards is a great and pessimistic song that represents the whole idea of a grand album, although two songs still follow. Personally, I like to end the listening after Bastogne Blues because it is a perfect closure of this musical doomsday. But let's be complete: Of a Lifetime, the second to last song, surprises with 80s guitars and a female singer, Daisy Chapman. Although it doesn't really fit, it sticks in your mind and seems to try to deal with the whole story called life.
Let's conclude with the last track, a hidden one, called Burning Bridges. It is bizarre, humorously, sad and happy. The song is a cover version (originally performed by The Mike Curb Congregation) of the title song of a 70's comedy/war movie with Clint Eastwood. Compared to Bastogne Blues this certainly is the ironic end of the story. You decide which one to chose.
[youtube https://www.youtube.com/watch?v=tHCxKy2xWHs]
Recommendations: Troublemaker, Bastogne Blues.