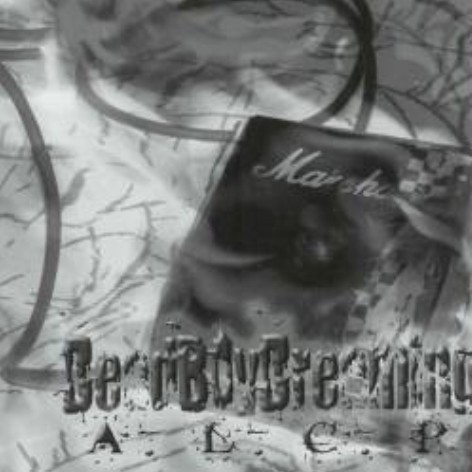 Which one of you guys still remembers the Luxembourgish extreme metal combo Dead Boy Dreaming? Well, I do and it's a shame that this band and its music, after they split up, faded away from people's minds. I remember seeing them live during one of the Emergenza festivals nearly ten years ago and I also remember that at this time I didn't like them at all.
Nowadays, when I put the ALCP (Another Low Creation Phase) EP in my stereo, I don't understand what I was thinking way back because there are two aspects I really do appreciate about Dead Boy Dreaming's music. First of all the record lasts only 11 minutes, which is something I always like when it comes to extreme music (except for black metal), because a lot of bands seem to have a very bad sense of time and often don't know when to stop. 11 minutes are just perfect to go on an aggressive and groovy rampage!
Second I am quite surprised how diversified and technical Dead Boy Dreaming's music was. They were by far not a typical death band and their music is a nice syncrisis of death, hard- and grindcore elements with a few black splits and a punkish attitude all resulting in an incredible powerful 4 pieces EP.
Dead Boy Dreaming don't limit themselves to one genre and everything sounds very coherent, a challenge a lot of bands try to face but lose, because of the lack of creativity.
If you have the chance to get a copy of ALCP, tell me what you think of it, because personally I believe that it is a shame that this band split-up. In 2012 this short EP still sounds more refreshing than most of the bullshit which is released these days. Dead Boy Dreaming created something which is very hard to achieve: their music (on the ALCP) seems to be timeless in a manner of speaking, at least over the last decade. That's why nowadays Dead Boy Dreaming still could easily be a factor front and center.
It would not be the worst reunion I could imagine.