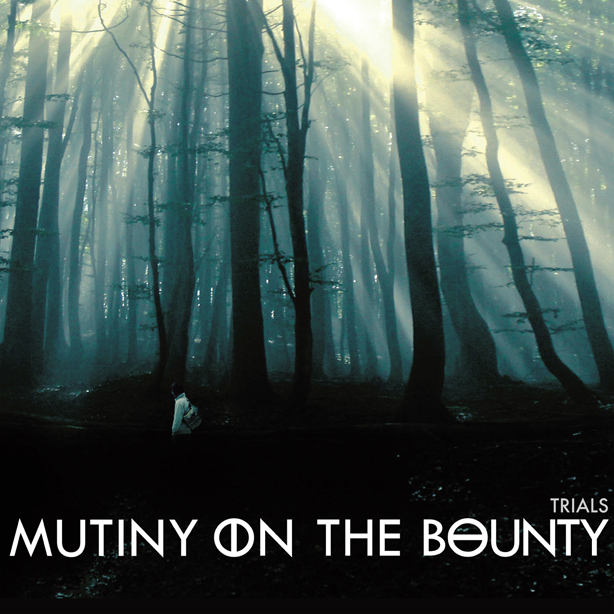 I bet this was a stuttering creation for the guys from Mutiny On The Bounty. Things did not look too good after their guitar virtuoso Luciano Lippis left the band shortly after the release of their first LP Danger Mouth; an album I personally anticipated quite much. A new guitarist was found but he turned out to be a better Scotsman in drinking and dishing out beatings than being a professional musician, from what I heard so far.
But as the proverb says: "An end is a new beginning" and so is Trials, M.O.T.B. second longplayer. With Cédric "Tchiggy" Czaika (a known musician in the Luxembourgish scene) as the new bassist and Clément Delporte pulling the strings, everything seemed to take a new course. So, after an extensive tour with the likes of Coheed and Cambria, Portugal the Man and Franz Ferdinand including an appearance at SXSW in Austin; the timing was right for the next big step and eventually Matt Bayles (who produced Isis, The Fall Of Troy and HORSE The Band) was hired as the producer for Trials.
So; what beauty do we have in Trials? It's still a mathrockish experience but with more indie rock influences than mathrock/mathcore. I have often drawn comparisons to Minus The Bear when listening to the album, which is not a bad thing or meant in a pejorative way. But considering the big change M.O.T.B underwent from their first LP to Trials I must confess that I initially had my difficulties with the album. I was expecting Danger Mouth #2 with it's chaotic guitars and light-hearted / carefree songwriting but Trials is a more serious and sombre masterwork, less dancer but more progressive and it requires your whole attention in order to be perceived.
There are killer tunes that totally kick in from the first second you listen to them like Artifacts, Myanmar, Shifting Paradigms or Mapping The Universe (the latter being a mind-blowing experience played live) but there are also tracks that need several attempts to unfold themselves like Candies or Statues. Guess I just miss the light-heartedness of the first album but if one considers the difficulties the collective had after 2 members parted their ways and with all the frustration they must have had to hold together and create something new I guess there was a lot of anger that pushed them in writing these more serious / darkish songs and that is totally understandable and of course acceptable.
Don't get me wrong. Trials is a very good album. It's challenging. You will listen to it over and over again in order to accept the change the band underwent. It's hard to be a musician / music fan nowadays. As a musician you will piss a lot of people off if you release a clone of your previous album and earn a lot of criticism if you do something completely different. And to me, Trials is a logical evolution for Mutiny On The Bounty. There's no better album as both LPs are completely different and outstanding in their own way. These boys have a promising future ahead and hopefully they will content us with a lot of surprises in the future. I better stop whining that this is no Danger Mouth #2 and love the Trials for what it is. Challenging but not disappointing.