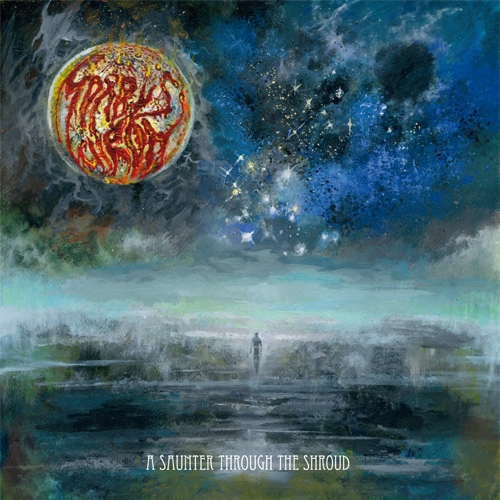 Morbus Chron formed in 2007 and released one demo (not counting the very first demo tape that was limited to a single copy), two Eps and a full-length album. They also appeared on the, now cult, Resurrected In Festering Slime compilation.
A Saunter Through The Shroud is their second EP and their first release since the album Sleepers In The Rift and shows a different side of the band. The three songs are much more progressive than their other material. What I mean by that is that the band added many new layers to their old school Swedish Death Metal. I can not help but think of Possessed's Beyond The Gates as an influence. Both albums were truly a step-up for both bands, showing a much more progressive musical structure based on an interplay between brutality and eerie atmosphere. Also, both albums showed both bands at their musical peak, meaning riff upon riff upon riff kicking your teeth out of place. Another band that seems to have influenced Morbus Chron are Pestilence. Especially the vocals show a Martin van Drunen-esque influence. Robba has a raspy, throaty voice and sounds as despaired as van Drunen himself when screaming those horrid lyrics.
I will not review the songs individually as there are only three songs. Let me just say that those three songs are, in my opinion, among the best five songs Morbus Chron have ever released this far.
The EP is only available on vinyl on black vinyl limited to 700 copies, a limited volcanic red version limited to 200 copies available at www.cmdistro.de and a electric red version limited to 100 copies available at www.detestrecords.com.
This is a must-have!
[youtube https://www.youtube.com/watch?v=10fHd2TDCfM]