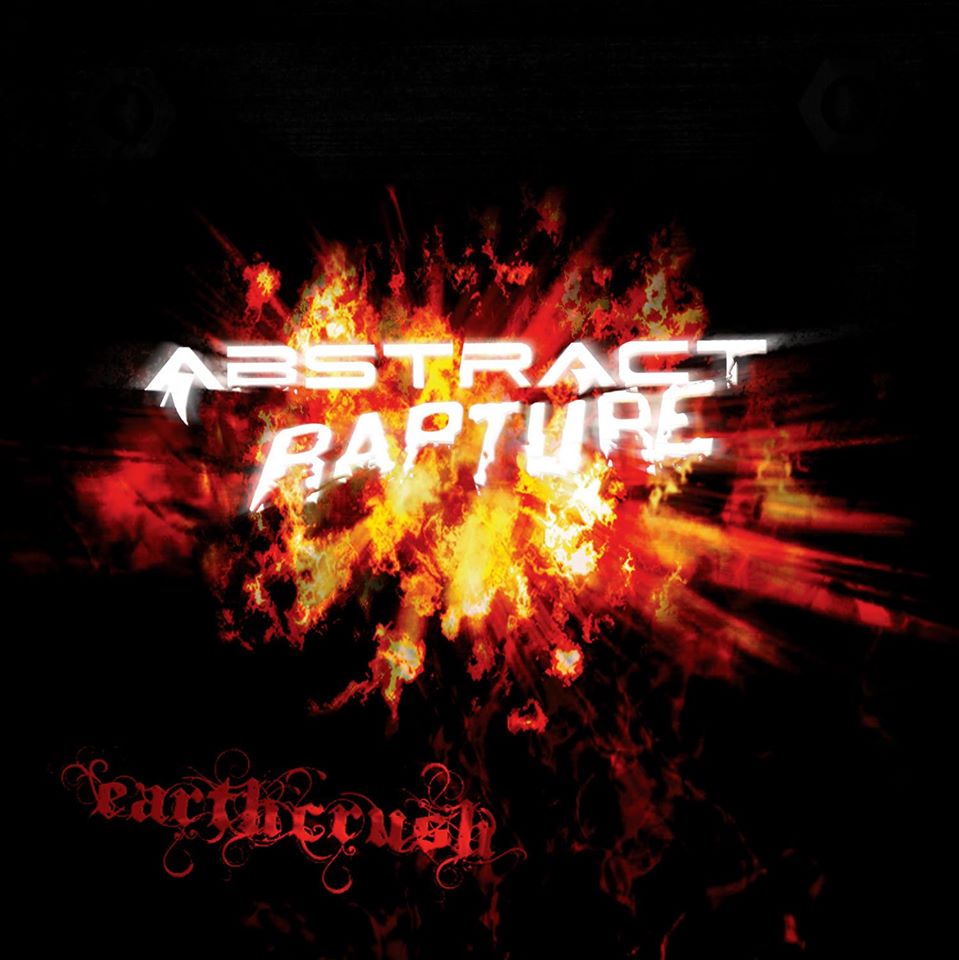 It's time for another well-known Luxembourgish band: Abstract Rapture. These guys have been around for close to ten years and in 2011 they released the long-awaited follow-up to their 2008 album Democadencia. The rather fitting title they chose: Earthcrush. Please note that because of scheduling problems the release party for the album was only in early 2012, so to most people it's still rather fresh.
The reason why the title is fitting can be noticed right after the intro: everything is even bigger, faster and most of all more aggressive than before. Instead of starting a bit on the groovy side like the opener of the predecessor, this first song just blows your face off right off the bat. This goes on for quite some time until the forth song where the clean vocals start appearing, but just in small doses unlike on the previous record.
In the guitar department you can definitely notice a more mature style of writing with more complex structures and cleaner execution. The same goes for the sound which, at least in my ears, sounds a bit stronger and more tight. The melodic department doesn't come too short either, even though it seems to have been toned down a bit. This sadly contributes to the fact that the album has less easily recognizable riffs.
The drums are almost not worth talking about since they're at their usual very high standard throughout the 11 songs…people who know who's drumming know the reason for that. However, similar to the guitars the speed has gone up another level and you're treated to tinnitus-inducing beats; but in the good way.
As I mentioned a bit earlier, the vocals are a lot more aggressive and feature less melodic singing than what returning listeners are used to. This is however not a bad thing since the vocalist has a very powerful and charismatic voice that will stay imprinted in your ears for a while after listening to these 40 minutes of music.
To wrap things up I can only say that, while I'm sure newcomers to the band will surely enjoy this record since it's filled with cool songs, I think it's too straight forward. The previous album was criticized for having a few too many melodious parts; Abstract took that critique to heart and went balls to the walls with this attempt…however I prefer their debut Dead End Entry since it's the perfect mix of both elements in my ears. I'm looking forward to their next release and I recommend you check this one out in the meantime.
You can follow the band on their Facebook page and check out the live video below, which Bördi kindly allowed me to use.
[youtube https://www.youtube.com/watch?v=zrWetQjJyVU]