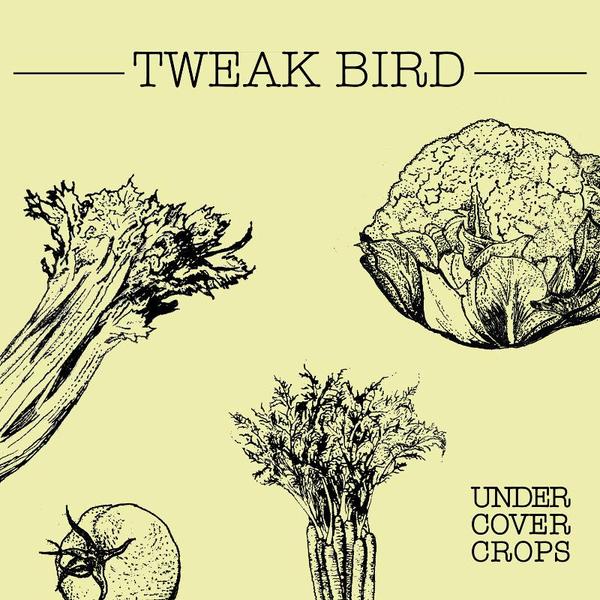 Teachers, especially English teachers, often tell their students to follow a rule called "KISS" considering their output, meaning "Keep It Short And Simple". Tweak Bird are taking this attitude to heart, releasing a short and tight, bluesy and stony EP called Undercover Crops, on which songs with more than 3 minutes playtime already constitute rock operas by their standards.
However, electronics also have entered the Illinois duet's repertory, even if it's only for the intro track, telling us that indeed "everyone is paranoid". What follows is the well known Tweak Bird sound; maybe a bit less dirty than on the self-titled predecessor. The second track People could and will easily be taken for one of the songs on the 2010 release.
For the rest, the two brothers just did a solid "KISS"-EP, recording things just the way they've been used to record their view of rock'n'roll, mixed with maybe a bit more melodic parts compared to the early releases, but still maintaining the good old head bang moments.
Undercover Crops is a 15 minute KISS, with nothing new to discover, but absolutely suitable for a rock'n'roll appetiser. If you want to know more about the typical Tweak Bird sound in detail, just have a listen, or have a look at an earlier review here.
[youtube https://www.youtube.com/watch?v=bs43WaE21Zw]