It's getting winter again, 2012 is coming to an end soon, and damn, I think we forgot something here. It has been a year full of stoner and metal bursts for most of the El Gore scribblers. I personally like to switch a bit into more melodic and progressive music these days, and here we are: Crippled Black Phoenix, a band I love and cheer for their 2010 release I, Vigilante, brought out an LP in the beginning of 2012 and an EP last October! What an idiot I am! Let's go to work!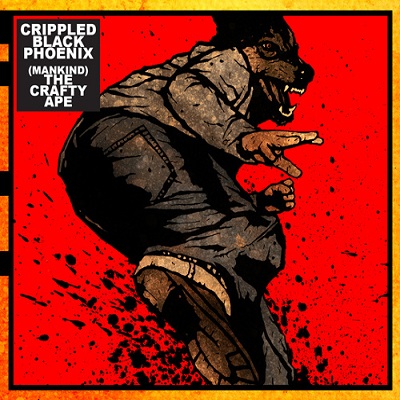 (Mankind) The Crafty Ape was released in January this year as a double LP concept album, and I must say, I didn't like it: too interminable, not enough I, Vigilante. Ignorant me! There is way more progressive and way more Pink Floyd than ever in the work of Crippled Black Phoenix and you have to invest a bit time into it. In fact, the LP turned out to be a grower, although you have to display lots of goodwill when you're still focused on the 2010 release, which of course is pretty unfair.
The dark and apocalyptic atmosphere continues to be omnipresent although the deepness and the drama (and post-rock elements) make way for many more progressive, psychedelic and also pop experiments. The album's highlights are often lying between the main hooks, but they aren't invisible in any way. Synths and samples between the songs, stringed instruments, instrumental parts and especially background choirs singing about Armageddon constitute the typical and lovely Crippled Black Phoenix sound.
Furthermore they also opened the door for more guitars (Laying Traps) and also for Daisy Chapman on the microphone, who sounds more mature than she did when singing Of A Lifetime in 2010. Some songs perfectly find their end and (even more important) their purpose, others are whirring around, not knowing where they belong. Making everything fit with each other is a huge challenge when doing such a long piece of art, a challenge that the group from Bristol sometimes fails. Nevertheless, they still know how to surprise their listeners (King Crimson says hello in Born In A Hurricane), which is an important element and a must do for long progressive outputs. Although I know (and I already wrote it) that it's unfair to permanently compare this LP to I, Vigilante, one other thing unfortunately has to be mentioned: the vocals in general have lost a lot of energy, which is surely due to the love of experimentation. It is the progressive approach which guides the vibe through the songs this time, the symbiosis between vocals and music seemed more perfect in 2010 though, also compared to the ups and downs on this album.
(Mankind) The Crafty Ape is a very solid LP, which loses its focus sometimes and which again doesn't reinvent the wheel (Pink Floyd is just the most obvious inspiration, there are many others, most situated in the last 40 years of progressive and rock music). Still, Crippled Black Phoenix still sound fresh and playful and they certainly aren't just a homage band. In the end it seems that I missed something last winter.
[youtube https://www.youtube.com/watch?v=SLiR_MT6toQ]
Recommendations: The Heart Of Every Country, Get Down And Live With It, A Letter Concerning Dogheads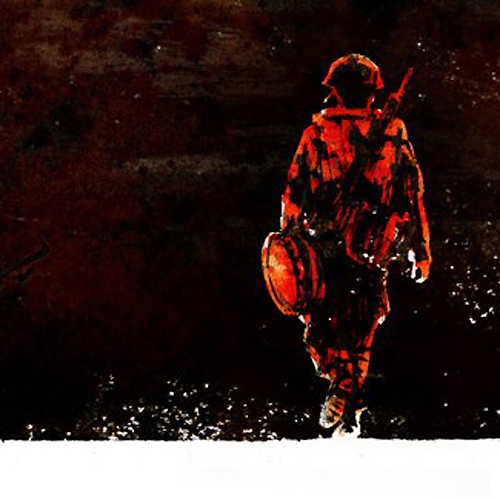 October 2012. Crippled Black Phoenix present a new singer besides their new EP (which is already understated considering the 50 minutes running time). Any news or reasons about the changes? Nope. The band from Bristol sometimes is as mysterious as their music is. Let the sounds do the work, not the band history. Good approach.
The opener of No Sadness Or Farewell is nothing but Crippled Black Phoenix at their best. Melodies of the Last Day combined with post rock tunes and no vocals needed at all. However, post rock by no means has become the golden thread again; the band is experimenting with very melodic, songwriting and pop parts. This sometimes arises a feeling of total relaxation and sometimes it kind of disturbs the lovers of old releases (I know, I'm getting unfair again). One way or another, John E. Vistic reveals new possibilities for the Phoenix's sound, although this new poppish approach now and then appears to be too theatric and sometimes even a bit kitschy when it comes to my personal taste.
Talking about Miriam Wolf, the new female vocalist, one must say that her performance on the EP is really lovely, bringing another taste of melancholy and great psychedelic parts into the whole farewell concept. Despite all the new influences, the core sound hasn't really changed, but sometimes accepts an unjustified subordinated role. Jonestown Martin crows with a dramatic monk choir combined with experimental and synthesised vocals, followed by a typical climax joined by even a few electronic tunes. You decide whether the beginning again may be too corny, for the author this is one of the strongest moments of this release.
In the end, there's the question about "who shall protect us from our protectors"? Who shall protect Crippled Black Phoenix from experimenting too much? Let's hope that nobody will ever dare it. Although I still miss the deepness and greatness of 2010, this band still is worth a listen after every step they take and still one of the most underestimated post rock, progressive and experimental bands around.
[youtube https://www.youtube.com/watch?v=wTw_puqDtms]
Recommendations: How We Rock, Jonestown Martin.
So, which of the two 2012 releases is the best? They can't be compared (standard answer, but it perfectly fits). If you ask for the author's preference, he would choose (Mankind) The Crafty Ape.