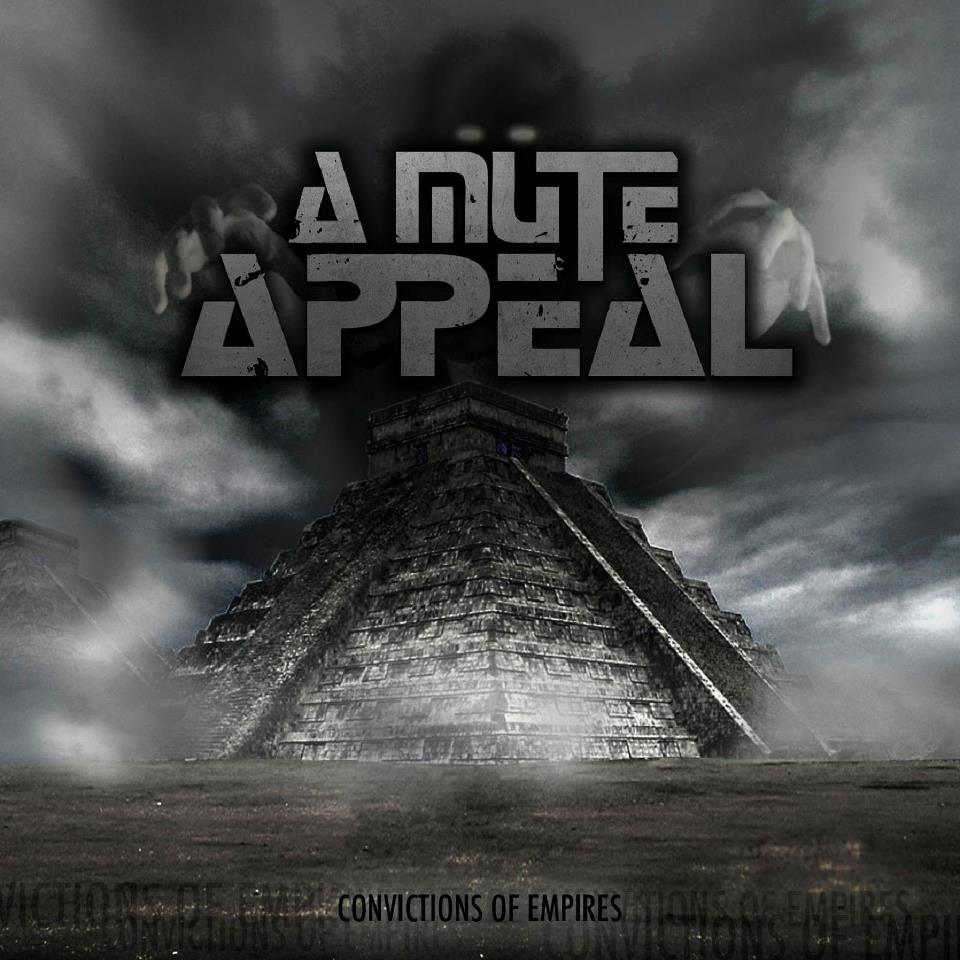 It's time to check out what's been happening in the Luxembourgish scene again and what better way to do this than by checking one of the releases that I didn't get around to review last year. I'm of course talking about A Mute Appeal, who released their debut EP Convictions Of Empires on December 1st. The band is comprised of five relatively young guys that play deathcore since 2011.
During my first listening session I was struck by one thing that has already bothered me on one of my previous reviews: two of the eight songs are intros. It's nothing too annoying but in my opinion it could just have been one song. Then there's also another brief interlude towards the end, which puts the actual song count down to five. The songs do make up for it but, personally, I'm not really a fan of intermissions on an EP.
The guitars are just right for the genre and have some interesting riffs that made me skip back a couple of times to enjoy them once again. The sound could be slightly sharper but no minus points there from me…it doesn't always have to be perfectly produced to sound good. I can't say anything bad about the drums at all: I like their sound and the frequent usage of double bass…my needs are satisfied.
Something that I am a bit disappointed by are the vocals…let me explain: I saw the band for the first time at FFYS last year and I was amazed by the singer because he killed it, especially considering that they were one of the first bands of the day. When I listened to the record though, his growls seemed weaker than at the show and his screeches, which did retain the quality I remembered, were rather poorly mixed. It's a bit of a shame to me since the vocals were the one thing that I especially liked about their sound.
All in all, I'd say that Convictions Of Empires is a decent first release and that it's definitely worth checking out if you're a fan of the genre. Nevertheless, I'm more interested in what the future holds for these guys since one thing they do not lack is talent and I'm convinced that with a little bit of polish they can easily surpass their first effort. Check out the band on Facebook and don't hesitate to listen to the entire album on their Bandcamp page below.