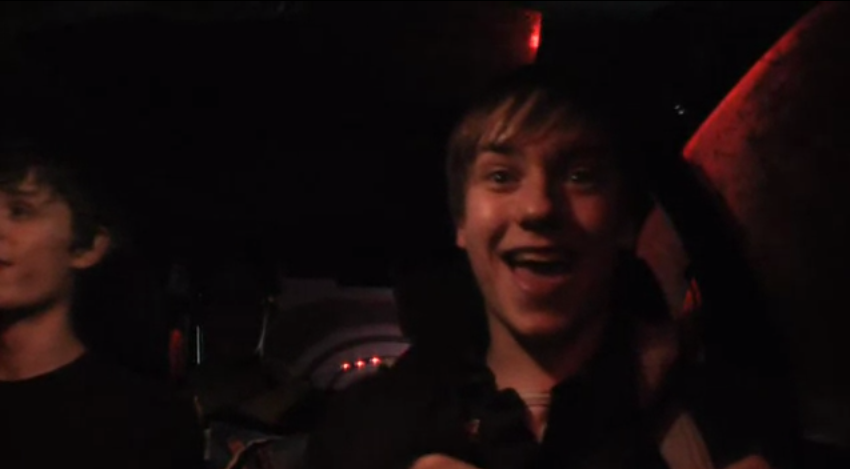 Seeing as my last two reviews were unfavourable, to say the least, I figured I'd finally inject some positivity into my little corner of El Gore and prove that I don't just hate everything on principle. So today I'd like to present No Through Road to you, an independent short film in the style of found footage that didn't make me want to chug a bottle of bleach.
I would honour the makers with an in-depth, rave review of their creation, but it's impossible to talk about a 9-minute flick without spoiling it in its entirety, so I'll keep it brief and let you see for yourself. It's not like there's much to draw on anyway, thanks to these guys' admirable dedication to passing the video off as actual found footage: after an extensive Google search, the El Gore team concluded that there's no information about its production available on the Internet. We have no idea who made this film or who stars in it, which certainly adds to the subliminal creep factor.
No Through Road doesn't bring anything new to the table in terms of plot line and structure. A group of lanky adolescents decide to go for a drive and film themselves horsing around; it's all fun and games until they get lost. The acting is excellent, the conversation feels natural, the tension is palpable. It's as good as it gets in the genre and medium.
I like the clips they added randomly throughout the film of the boys trying out Photo Booth effects, playing the guitar and just being regular teenagers at earlier points in time. At times the unrelated images appear so abruptly that it makes you jump a little, which I feel greatly enhances the eerie atmosphere. Same goes for the infinitely creepy record loop on the radio, which stems from the 2008 thriller The Strangers.
That's all I'm willing to give away for now, as this spine-chilling short is definitely worth the 9 minutes of your day. It's undoubtedly one of the best low-budget horror films I've seen. Check it out below.
[youtube http://www.youtube.com/watch?v=08rj_ioKNSo]