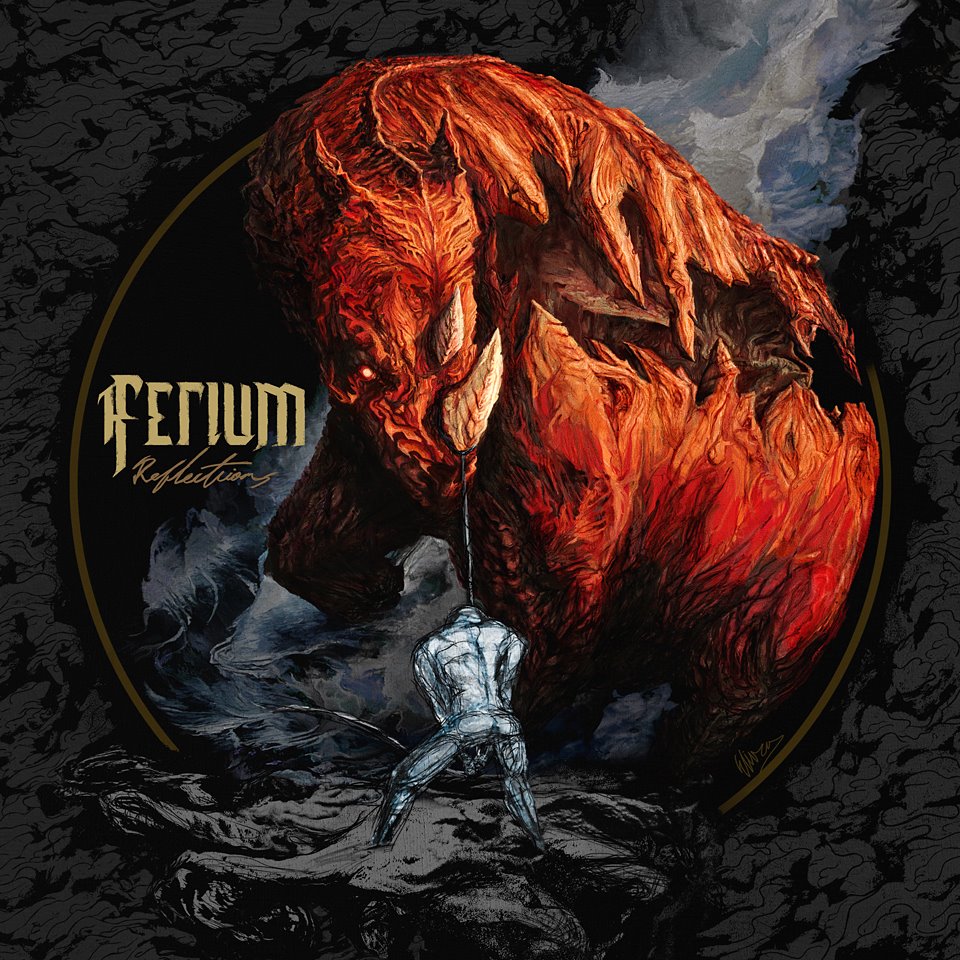 At the Scarred release party on June 1st there was one band that took the majority of the people I talked to by surprise, if you were there you know that I can only be talking about the Israelis Ferium, who were kind enough to provide many guests of the show with a free copy of their debut album Reflections.
The quintet plays, rather modern, death metal and takes no prisoners. While every song has a clearly distinguishable melody to it, all twelve songs are very much straight-forward thus leaving you no time to rest. While this is not relevant to the album itself I can say that the tracks work extremely well in a live setting; my neck and I can vouch for that.
On an instrumental level the band primarily moves between groovy, heavy and partially (caution made-up term) djenty guitars before bursting into full melodic explosions during their solos. The bass is, even for me, clearly audible throughout the fifty-three minutes but without being too much in the foreground. Production-wise all three instruments are very well orchestrated, especially if you consider that, as far as I know, the entire album is self-produced. The drums are on a pretty high technical level and during some songs even have a certain jazzy feel to them. By that I mean that there are quite a few off-beat rhythms and unexpected fills. The only, however small, criticism I have is that they are slightly under-produced in comparison to the stringed instruments…by far not bad, but not quite as strong as would have seemed ideal.
There is not a lot I can say about the vocals since they fit the ensemble perfectly and are executed flawlessly. They mainly stay in the guttural area but on a few occasions you can hear squeals and screeches. If I had to name a local counterpart, albeit defunct by now, I would say that Ex Inferis's Fab should give you an idea.
In conclusion I can only say that you should definitely give this band a go if you are into modern death metal or if you maybe want to discover something new. You can find more info about the band on their Facebook page and you can get an idea of what I just wrote about by giving the song below a listen.
[youtube http://www.youtube.com/watch?v=QQwHTg85wxQ]