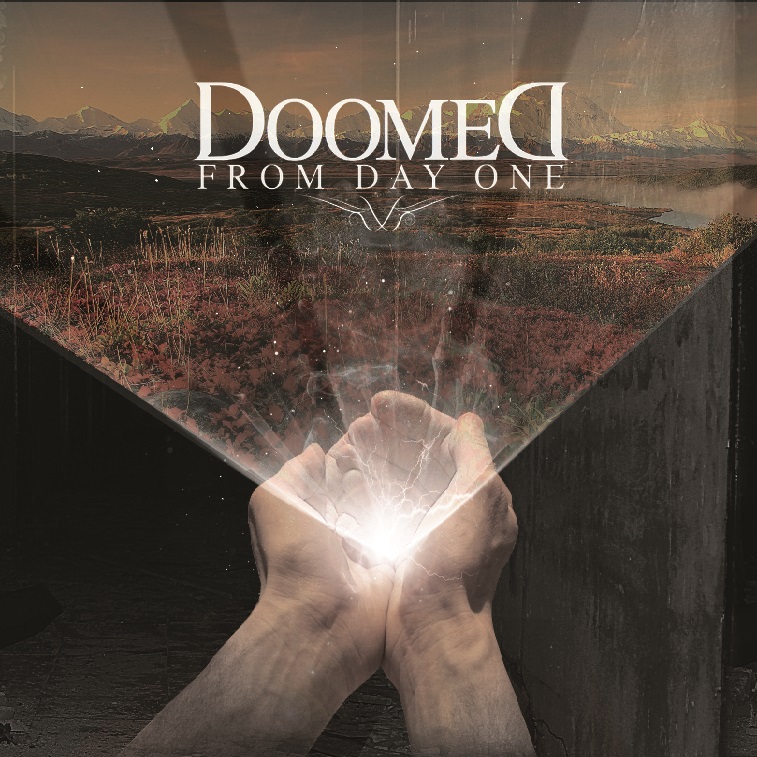 Like my fellow writers here at El Gore, I generally choose what album I want to write about which is one of the perks of being an independent website. However, every now and then bands or their managers hit us up to ask us for a review and we generally agree since it's fun to discover new things. The downside to that is that sometimes you are confronted with utter shite…I am very glad to say that today is not one of those days. Doomed From Day One is a rather young band from England who is about to release their second EP Nine Fingers.
The quintet plays progressive death metal with a very modern approach which features minor elements of djent and metalcore in certain passages. While their sound is certainly not re-inventing the wheel in any shape or form, they execute it flawlessly and keep it very interesting throughout the six songs. Especially the production caught my attention since it's very well done, especially since, from what I can tell, it's self-produced.
The guitars are quite diversified and range from pounding riffs to tasty little technicalities that leave you begging for more. However, my old deficiency of generally being unable to distinguish the bass in the mix when guitars play is being tried again…since I missed out on most of the bass during the thirty minutes of the EP. The drums don't have to hide in any way either, since they serve you excellent double bass work as well as the occasional blast beats while the variation comes in the form of groovy rhythms and intricate fills.
On my very first listen-through I was already severely impressed by the vocal work and from time to time I felt like I was listening to Randy Blythe of Lamb Of God. The comparison has worn off after another few times but the appreciation of the quality is still there. The various screams, growls and screeches are just the way they're supposed to be and round the ensemble off perfectly.
All in all, I'd say that England can add another band to its roster of promising bands and I'm very much looking forward to what the response world-wide will be to Nine Fingers which will be out on October 21st! For more information, feel free to visit the band's Facebook page and don't be shy and listen to the song below. By the way, in case you're from the area: the guys are heading out on tour the day after the release, so be sure to catch them live.
[youtube http://www.youtube.com/watch?v=x_uVCnB8RqI]