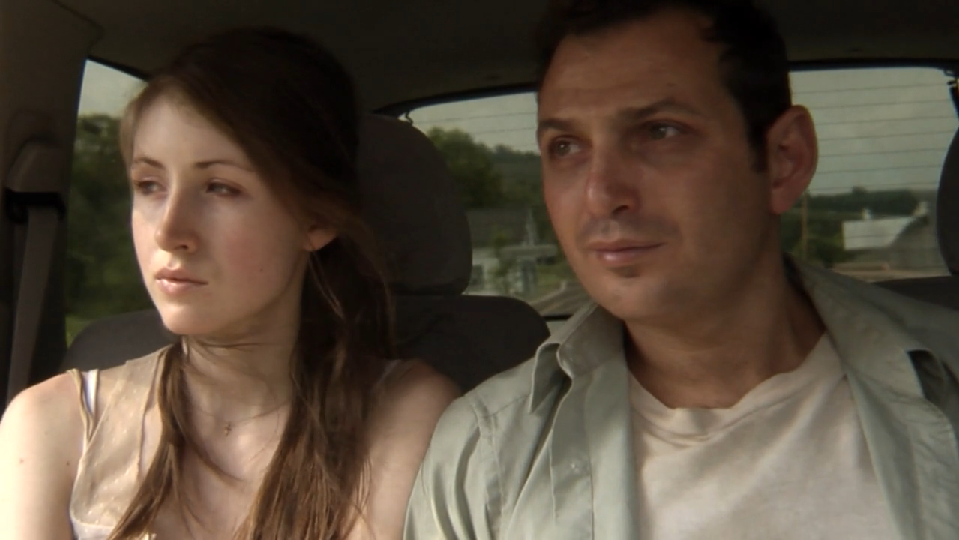 It is Friday, and I am back with a new short movie review — although, to be fair, Knife Point doesn't technically qualify as "short" if you consider the fact that all my previous picks did not exceed 10 minutes. With its 24 minutes runtime, it takes a little more time out of your day than the others, and definitely demands more of your attention. Director Carlo Mirabella-Davis himself calls it a "horror short", but I'd categorise it as a thriller because of its slow development and emphasis on tone rather than action.
Mirabella-Davis completed his Masters degree at the Tisch School of the Arts at NYU and now teaches directing and screenwriting at the New York Film Academy. He teamed up with Glen Hansard and Markéta Irglová, stars of the renowned movie Once, and directed a documentary about their real life romance. He's a prolific and knowledgeable filmmaker, no doubt, and Knife Point is another testament to his prowess. It makes for a terrific visual experience with its striking cinematography, gripping atmosphere and pretty soundtrack. The talented cast adds to its quality, as well (special mention goes to Kate Lyn Sheil, who deservedly won Best Actress for her poignant performance at The Brooklyn International Film Festival.)
I have my share of problems with the story, though. Knife Point is about a knife salesman who travels with an evangelical Christian family, and of course, trouble looms on the horizon and some serious shit goes down later on. Firstly, I have read reviews that called the plot twist "unexpected", and I have to disagree. Vehemently. I could predict the way this movie would turn out from miles away, and it's not because I'm a fortune teller/Sherlock reincarnate/intuitive genius of some kind. Secondly, and this ties in nicely with my first point, the message is so unbelievably morally judgemental and lazy. I find it hard to elaborate here because I would have to spoil the entire plot, but let's just say that while I understand the damage religious fanaticism can do, there are smarter ways to treat the subject. The portrayal of the devout family (specifically the father) struck me as far too rigid and caricatural, and I'm not a fan of unfair stereotyping, even if I personally disagree with the worldview of said group.
So that rubbed me the wrong way, and I ended up staring at the screen with a raised eyebrow as the credits rolled. To me, Knife Point feels like a personal vendetta against religious people, and it made me too uncomfortable to savour the otherwise fantastic viewing experience to the fullest. I'm sure other people won't see a problem with it, though, and if you think you can see past it, I can let you sit down for half an hour to absorb the beautifully shot and acted film with a clear conscience.
[vimeo 74499750 w=480&h=281]