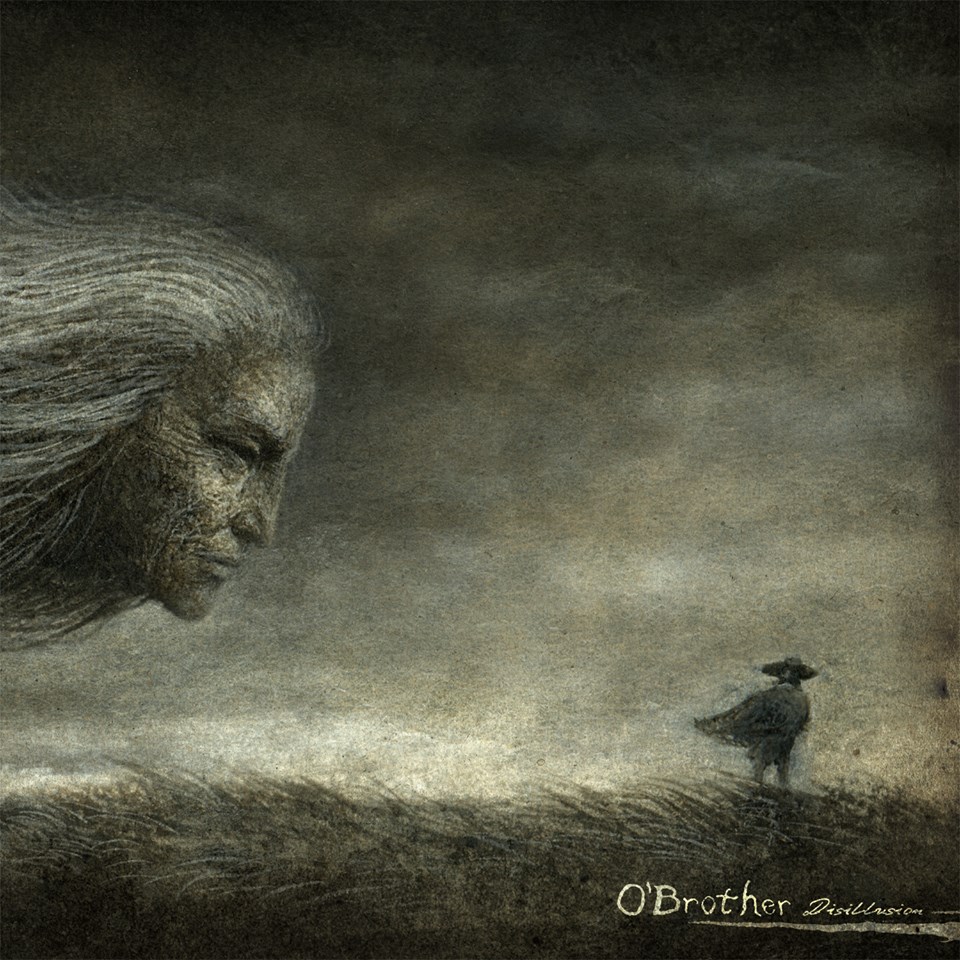 O'Brother delivered the album of the coming autumn, although it was already released back in August. Maybe that's the reason why I only discovered this little depressive piece of prog just a few days ago.
A very timid fade-in welcomes the listener in the first song before merging into a psychedelic and dark blues song, with a touch of Muse vocals. Disillusion is a very versatile album, sometimes hard to digest, sometimes just beautiful and melancholic. The album probably won't be everybody's darling after a first listen, but as the run-throughs amass, the structure behind all this melodic post-hardcore, post rock and progressive tastes becomes more and more catchy.
The LP is a permanent stop and go, it sometimes attacks you from behind, sometimes even annoys you to death, and sometimes just grooves towards Armageddon. The bass in Context chases you through dark woods while the guitar gives you saving signs from a very long distance. The vocals vary between warmness, a depressive version of Matt Bellamy and even become too "90s" from time to time, which is forgivable considering the overall image.
Doom and sludge are logical consequences of the atmosphere created on Disillusion. Perilous Love combines nearly everything mentioned above; to describe it banally: this song just thrashes you in every possible way and speed. The following Path of Folly delivers a calming and slower song and gives you a moment to grasp at something for the first time during the first listening.
Oblivion is a 9 minute boulder changing its directions from straight forward post-hardcore to progressive madness and calming down for almost 4 minutes before reviving and collapsing in pain. The title song again sums up the whole dark soul of this autumn storm with its threatening beginning, its dangerous bass, a beautiful wall of sound and its brilliant change into a grooving prog song after 4 minutes. If I had to just pick one song on this album, it would be this one.
The way through this forest ends after 54 minutes. You may enjoy reentering it a few more times.