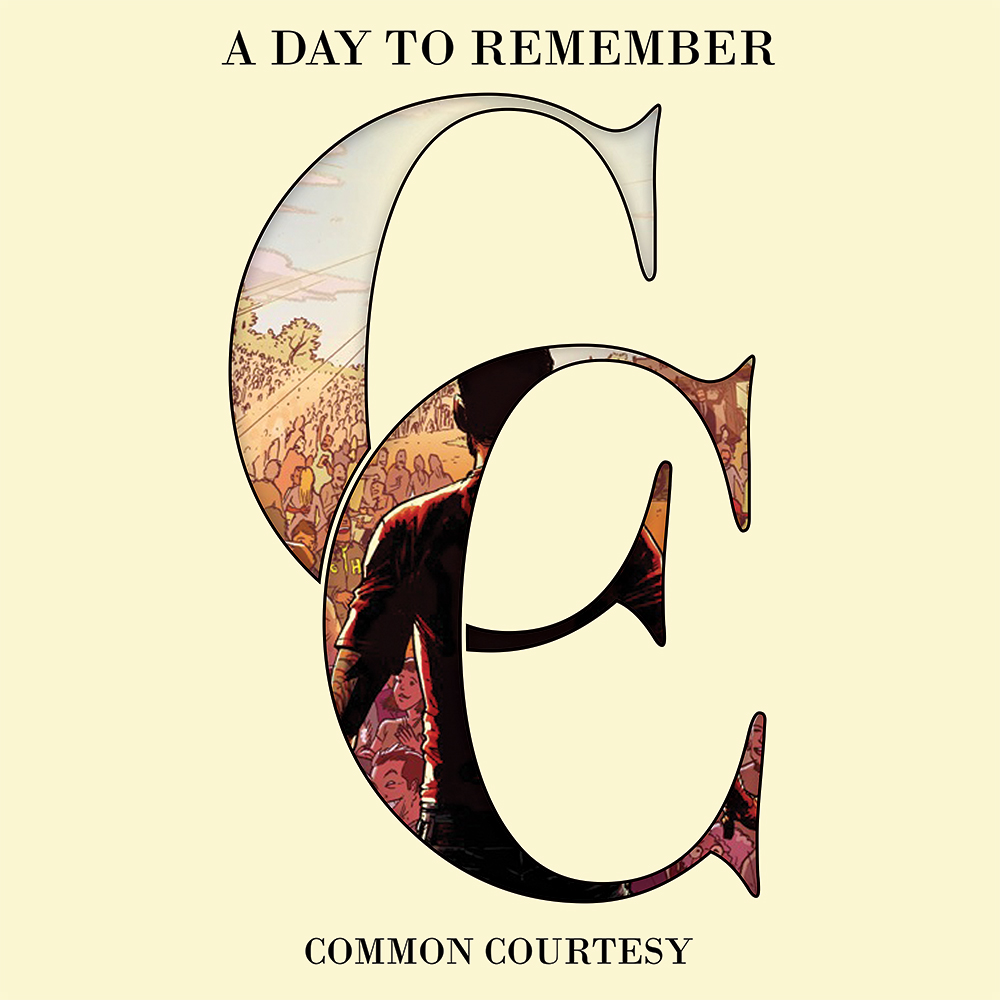 The kings of pop-punk from Ocala, Florida are finally back! After a three year break filled with relentless touring and several legal issues with their label, A Day To Remember have recently self-released their fifth album Common Courtesy. Today I want to write a couple of words about this long-awaited follow-up to What Separates Me From You.
The quintet stays true to their blend of pop-punk and metalcore known to fans from day one, except that they've further perfected the mix which results in their, in my opinion, most balanced album to date. Amidst these thirteen tracks you will find the heaviest songs, the catchiest pop-punk anthems and arguably the best ballads that the guys have come up with so far…and that is saying something.
The guitar work, which already saw a huge improvement on the predecessor in terms of melodies and technique, has even further ameliorated and is laced with minute details that you might not catch even after your tenth listen-through. The drumming has also seen a boost in terms of drum fills and variety which is guaranteed to keep you interested throughout the entire fifty-four minutes.
Next up are the vocals…and I know that the next sentence is one that I've written countless times in 2013, but it seems to be a constant phenomenon this year: they've become even better than in the past. Especially the clean parts are more melodious than ever before and they feature more back-up vocals and harmonies by the guitarist. Lyrically, it's standard ADTR, which means that many passages will get stuck in your ear from the get-go. A truly charismatic aspect this time around is that there are several interludes of the band talking and joking in the studio, which just gives CC that "it's almost like I'm there" feeling.
Time to finish this up, so I'll be brief: this is, without a doubt, my favorite output by the band thus far since it's the ideal fusion of all the elements that make A Day To Remember what they are and I strongly recommend giving this record a listen. I can only hope that it will blow your mind as hard as it did mine. For more information, visit the band's Facebook page, listen to the song below and absolutely go see them live if they are in your area…you will not be disappointed.