2013 has been a very busy and rewarding year for me…especially in the music department. It's been my first full year at El Gore and I managed to put out forty-seven reviews, which I'm a bit proud of to be honest, since I absolutely love doing what I do. But since the year is almost over, it's time to compile a list of my top five albums…so here goes!
#5 Scarred – Gaia/Medea (review)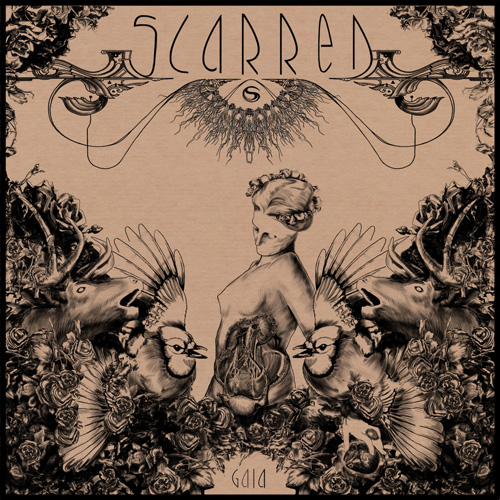 There have been quite a few really solid Luxembourgish releases this year, but to me the five guys from Scarred take the cake with their second full length. If you haven't listened to this…you, sir or madam, have missed out big time. What are you waiting for? Go!
#4 Devildriver – Winter Kills (review)


Even though DD never really re-invent themselves completely on their biennially released albums…they always manage to suck me in and keep me there for quite a while. Winter Kills is no exception and has thus won a spot in my hall of fame this year.
#3 Stone Sour – House Of Gold & Bones Part 2 (review)


I said it last year…and the same argument is valid this time around: if Corey Taylor is involved in a project, it's almost guaranteed to land on my list. But in the case of HoGaB Part 2 this is not pure fanboyism but actually appreciation of, arguably, the best Stone Sour album to date.
#2 Counterparts – The Difference Between Hell And Home (review)


These Canadians completely unexpectedly blew me away with their third release with the long name. While I never considered myself a true fan of melodic hardcore, I lost my musical virginity of the genre to a brilliant album, and I highly recommend giving it a go if I were you!
#1 A Day To Remember – Common Courtesy (review)
August Burns Red – Rescue & Restore (review)
Bring Me The Horizon – Sempiternal (review)
Secrets – Fragile Figures (review)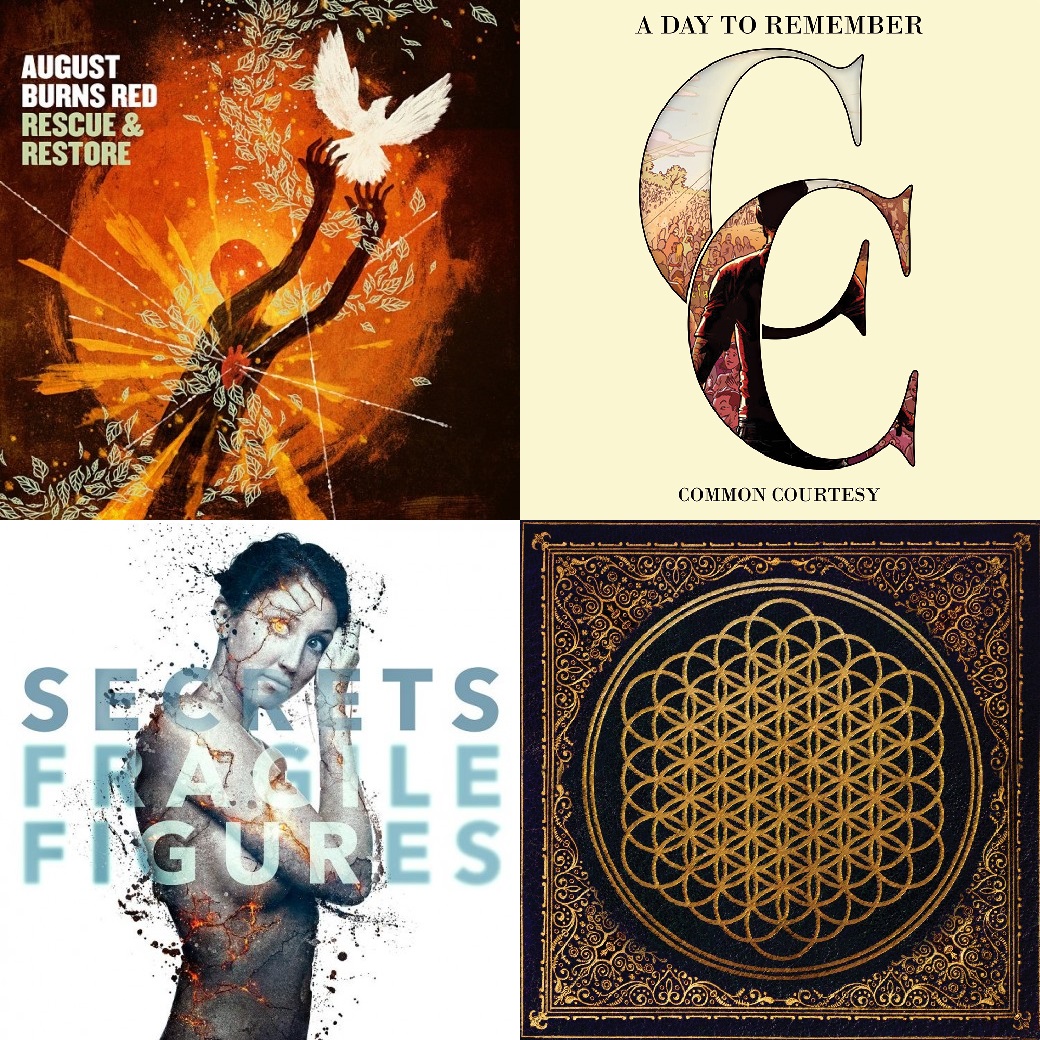 I thought about my number one long and hard. Not only is that what she said, but it's also applicable to this list. There was just no way for me to choose between any of these four records since I've listened to each one at least, not even kidding, one-hundred times before putting down the first letter of my review. That's how overwhelmed I was by all four individually. If someone held a gun to my head and asked me to choose an overall winner, I'd have to go with Bring Me The Horizon, simply because they put forth the biggest musical change…but I can honestly recommend all four records without a second doubt.
That's it, folks. I hope you had as much fun reading my reviews as I had writing them and I hope that you enjoy the holidays: drink lots, eat lots and in case you get some cash…keep my list in mind. I'm looking forward to next year, which should see new releases by: Chiodos, Architects, Betraying The Martyrs, Slipknot, Issues and Emarosa! The local front also has two announced releases that I can't wait to get my hands on; those being of the thrashers Sublind and the space cowboys Cosmogon!