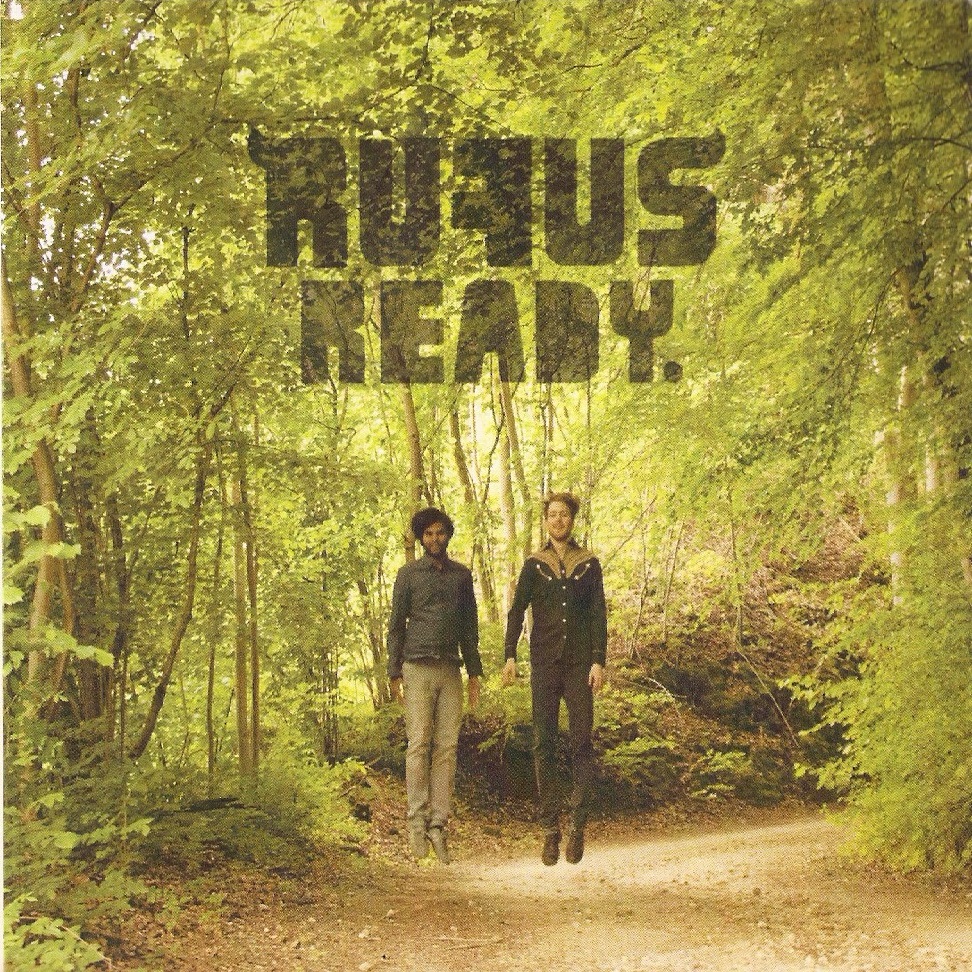 It's about time we got in a review of a national band in the new year, even though technically it dates from mid-July 2013…but better late than never. Rufus Ready is a duo that, with the help of their "imaginary friends", recorded their eight song strong self-titled debut.
They categorize themselves as folk rock and that about hits the spot, since their mid-paced music is appealing to a broad audience and should be accessible to the average listener who might not enjoy the heavier side of the musical spectrum.
However, the guys manage to cram a lot of different and interesting instruments into their sound, which separates them from many other bands of the genre. Among those are a trombone, a banjitar, a moog and a pedalsteel, which, coupled with the regular stuff like guitars and drums, create an enjoyable half hour experience.
The vocals are either hit or miss for people, I'd say…while they are well performed, I found that they were generally monotonous on the album, the featured song The Tidal Wave below being the main exception. There are, however, both male and female back-up vocals, which bring a nice little contrast with them.
In closing, I'd say that Rufus Ready, like the majority of folk rock bands, are best enjoyed in a live environment but that the home version of it is worth looking into. So if you get a chance to see them play somewhere around you, do so and if you like what you hear…grab one of their CDs! For more information you can visit the band's Facebook page and be sure to listen to the song below.
[youtube http://www.youtube.com/watch?v=PSinWjFgxXE]