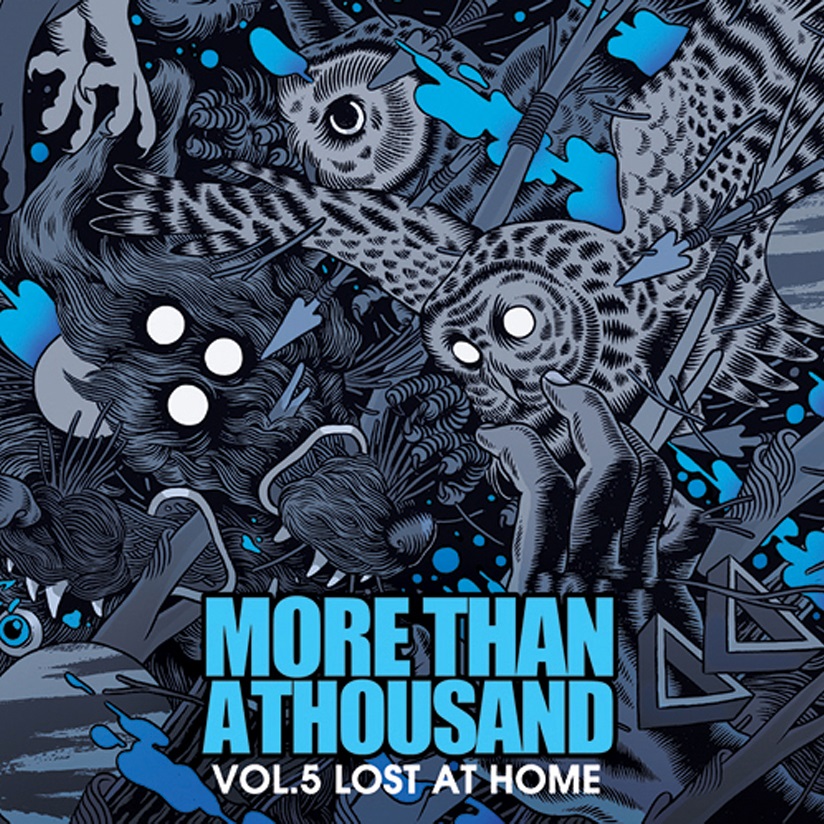 They're finally back! The Portuguese quintet More Than A Thousand has been working on their new record for quite a while and at some point it seemed that it might become the next Chinese Democracy. However, in early 2014 the band announced that Vol. 5 Lost At Home was going to be released on February 24th and thus put an end to the wait of fans! Let's see what it has to offer and whether it can meet the high expectations following the general praise of its predecessor.
For those that have never heard of the band, their sound can be described as melodic metalcore, but I like to put them in a made-up category called bounce metalcore, since their songwriting is strongly aimed toward making the listener want to jump around and freak out. This can especially be observed in their energetic live shows, which to this date have never failed to impress me. Said formula is strictly kept during the forty-five minutes of the album but executed on a new level, with catchier melodies and choruses.
Literally every aspect, that makes MTAT what they are, has been further improved: the heavy parts are more aggressive and brutal than ever, the melodic parts are bound to be stuck in your eardrums after the first listening and the "bounciness" has reached incredible heights. To the point where I've personally found it difficult to resist jumping around in public while listening to it on my headphones.
While the thirteen songs are for the most part straight-forward, there are a handful of surprises. Like the almost-ballad I Am The Anchor which is completely growl-free and is in my opinion the catchiest song that the guys from Setúbal have written to this day. Furthermore, there are some pretty sick guest vocals by Robert Ljung of Adept on the song No Mercy For The Weak, which gives it that extra little something.
All in all, it's safe to say that Vol. 5 is the band's strongest record so far and does not have to hide from international competition in any way. So, be sure to give the record a listen when it comes out and be sure to catch them whenever they're on tour, since they always put on quite a show! Visit their Facebook page for additional info and listen to the song below.
[youtube http://www.youtube.com/watch?v=1nHsFhRsV4Q]