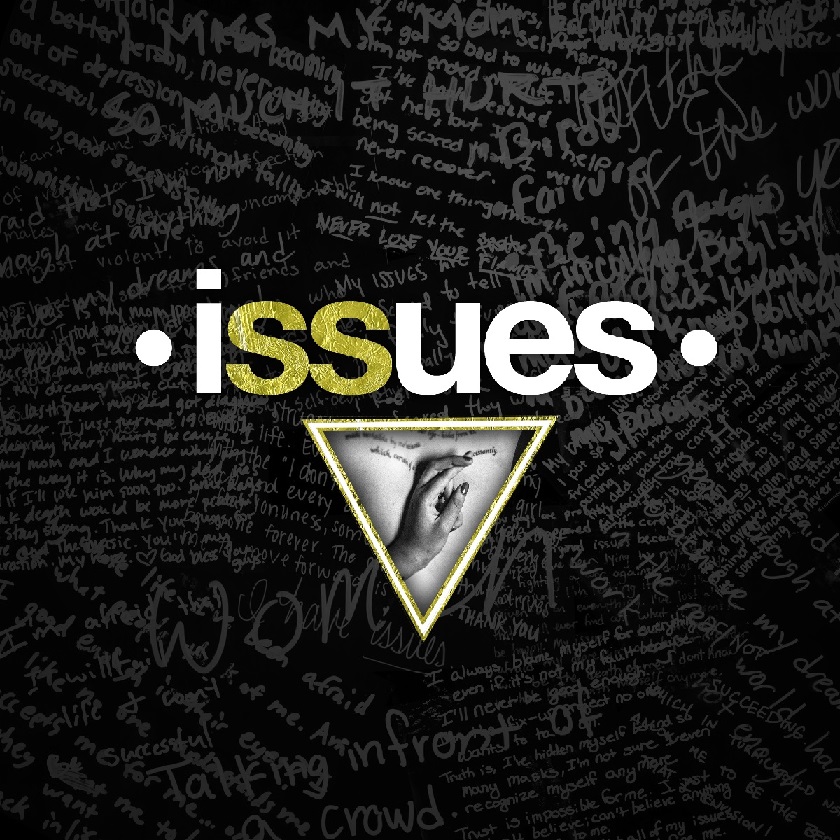 When Issues released their debut EP in late 2012, I was severely impressed by it and I was amply stoked when they announced that they would be recording a full-length in 2013. At the same time I had some minor doubts as to whether they could keep up the high level of the EP…luckily the self-titled album not only lives up to it but, in my opinion, exceeds it by miles. But let's dive in, shall we?
For those of you who don't know, the sextet from Atlanta plays very modern post-hardcore with heavy R&B influences in the vocal department and some rapped vocals…while it seems weird on paper, it works surprisingly well. Especially since the instrumental parts are quite groove-orientated and yet maintain a great deal of heaviness to them. One gripe that people might have is that the twelve songs are quite over-produced, but to be frank, I couldn't imagine their thing to work for them without it.
The main factor that differentiates the band from the flock however, is without a doubt that they manage to incorporate pop melodies into their songs, without it sounding incredibly stupid. A good example is the song, Late, which you can find below: in my opinion the song could be played on the radio and, except for the screamed parts, nobody would think about it twice.
Another focal and selling point of these forty-four minutes for me are the dual vocals, which feature on the one hand the amazingly soulful vocals of Tyler Carter and on the other hand the aggressive screams of Michael Bohn, the original Woe, Is Me vocalists. Mostly the clean vocal melodies coupled with the vocal effects in some songs still blow my mind…mainly because I'm not a huge fan of vocal effects in general, but it just works for me in this ensemble. The female guest vocals by Nylo on the song Tears On The Runaway, Pt. 2 are also a nice addition, even though I have to admit that I would have loved a heavier guest vocalist on one of the songs as well.
To sum things up, Issues managed to improve on the one negative aspect of their EP, that being the length, and deliver a solid record where every song, even the DJ interlude, has a right of existence. I can strongly recommend giving the song below a spin and if you like what you hear, visit the band's Facebook page for more info and buy the album!
[youtube http://www.youtube.com/watch?v=kTvcW_s0FCo]