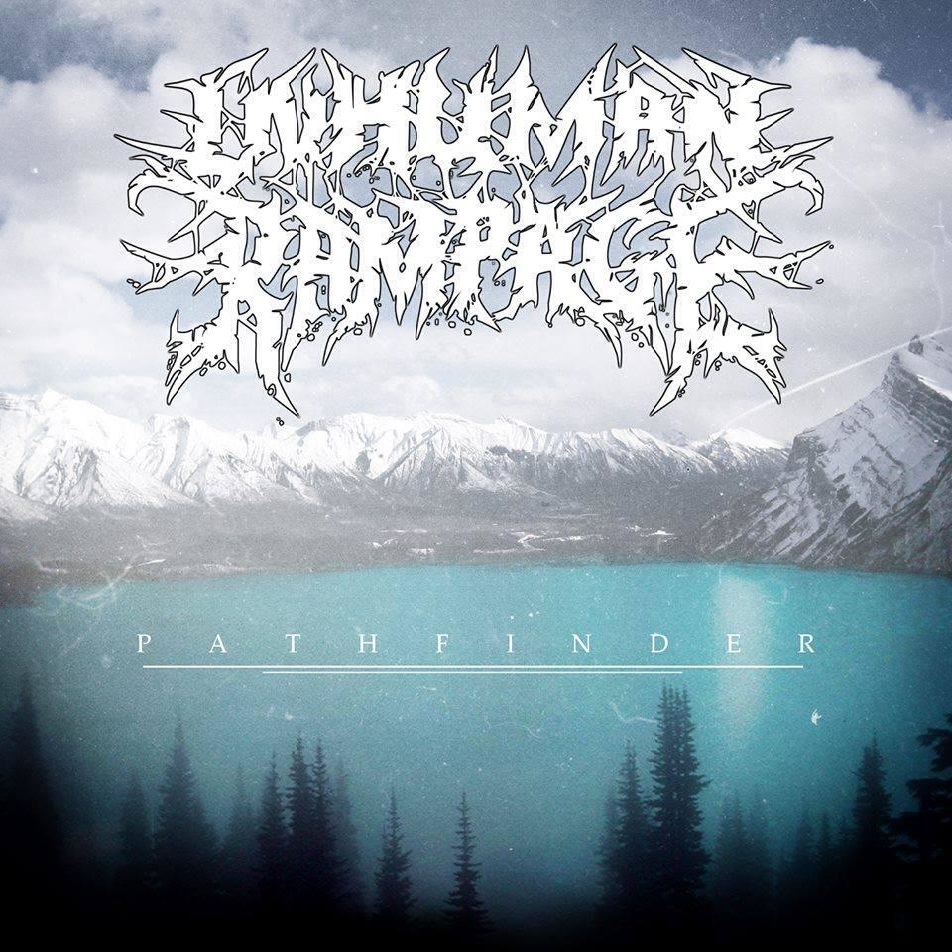 In a previous review I said that our country doesn't have a lot of good deathcore bands, but I've been proven wrong in the past and such is the case today! Because Inhuman Rampage are a talented quintet that managed to convince me with their debut EP Pathfinder.
As is custom in the genre, the music is generally-speaking very fast-paced and involves quite a few chugging breakdowns. However, in order to keep the six songs, plus one intro, from being monotonous, these passages are interlaced with some interestingly technical riffing and in some parts groove-laden drumming.
But for the most part it's a lot of blast-beating and rapid double-bass work in the percussion department and crushing riffs in the string department. One thing I especially liked in the latter is the fact that the bass guitar is clearly audible throughout the twenty-five minutes, which is always a plus in my book.
The vocals are all in all quite solid: the growls are deep and brutal, and the screeches are bone-chillingly evil. I have to say that the high-pitched variation could have been more dominantly used, but that might just be a personal fancy since I found them to be the better of the two.
To sum things up, I could honestly say that Inhuman Rampage managed to record a more than satisfying EP and even though they did not blow me away with innovation, they do the genre a lot of justice. So be sure to listen to the song below and visit the band's Facebook page for more information. Pathfinder will be out this Friday, March 21st, at the release show at Kulturfabrik in Esch/Alzette!
[youtube https://www.youtube.com/watch?v=hySILMmQt-g]