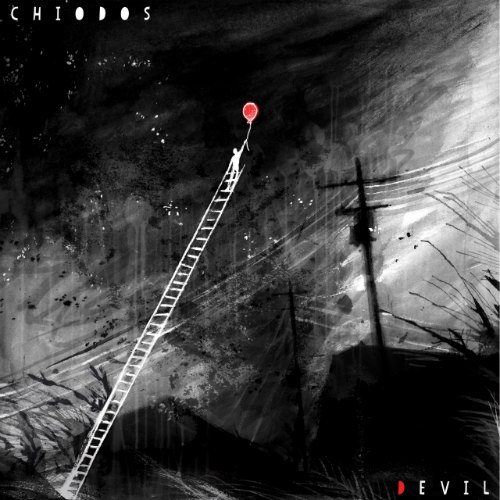 Four years after the release of the good, but not great, Illuminaudio, Chiodos came back for their fourth record on April 1st. Between the aforementioned record and the new one, Devil, the band saw quite a few changes but the most noticeable ones were definitely the return of the original vocalist, Craig Owens, and the addition of Thomas Erak, of The Fall Of Troy, as the lead guitarist…but more on that in a bit.
For those who don't know, the sextet from Michigan plays post-hardcore with a penchant toward the theatrical and dramatic. A fact that is evidenced by the systematic, but not too obtrusive, use of keyboards which creates a slightly eerie atmosphere on some songs. The general instrumental side of their music is very melody-laden and displays perfect songwriting throughout the thirteen tracks.
The earlier mentioned arrival of Erak can clearly be felt at any given moment on any given track: the opening riff of Expensive Conversations In Cheap Motels still gives me the shivers every time I hear it, because of its purely driving energy. During these fifty two minutes there are numerous similar examples and even after my umpteenth listening I'm still blown away by it all. All the other instruments don't have to hide either though, especially the clearly audible bass locks in perfectly with the drums' groove.
However, the biggest wow-factor is without a doubt the return of Owens, who delivers his, in my opinion, best vocal performance to this day. While the majority is in his trademark falsetto style, his jaw-dropping screams, both low and high, are also present and in some passages he even tries a lower singing voice; and he pulls it off perfectly. The lyrics are as Chiodos-y as can be, dealing mostly with love, both gone well and bad, and similar topics but with such a catchiness to them that I can't be anything but jealous. The only thing that I missed on this fourth record were the imaginative song titles like Is It Progression If A Cannibal Uses A Fork? on the second record…but no points lost for that.
I'll be brief here: Devil is my favorite album of the year, so far, and I'm quite convinced that it will remain near the top. There is no filler song, no boring moment…only pure post-hardcore goodness. So be sure to give it a listen if you're even remotely interested in the genre, or if you want to start discovering it with a strong record. More information can be found on the band's Facebook page and an impression can be heard below.
[youtube http://www.youtube.com/watch?v=65U07Uk1_-M]