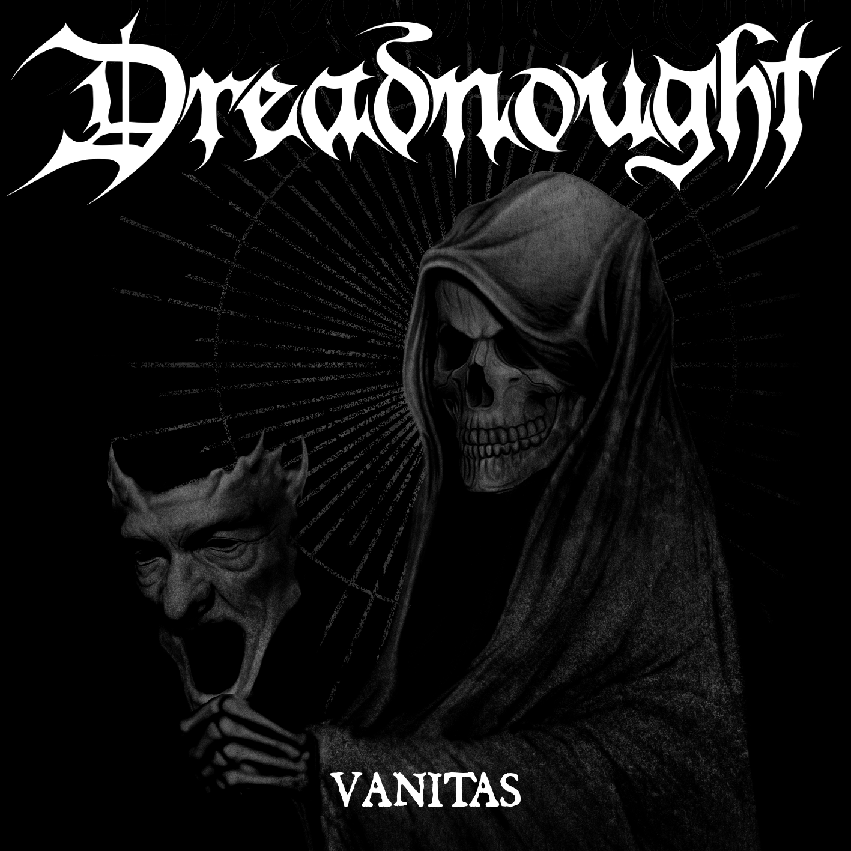 I usually don't write reviews of singles, but I'll make an exception in the case of the local melodic death metal powerhouse Dreadnought. Part of the incestuous trio of bands from the Bricherhaff, they recently released the two-track single Vanitas.
As is tradition for these three bands, everything on here is self-recorded, self-produced and self-released. The eponymous opening track is easily my favorite track by the band so far, since it is so beautifully melodic and yet heavy enough to rock your socks off. The second track, Old City, is a bit more straight-forward but just as gripping.
The song structures in general have improved a lot since Demon, and the instrumentation is a lot clearer and poignant. And, as you might guess if you've read the last review that featured the same singer, the purely evil vocals of local growl virtuoso Boerdi are just the icing on the cake of these eleven minutes.
I know this is a very short review, but it's easier for you to listen to it below and/or download it for free. I, for one, am very much looking forward to the next EP or full length by Dreadnought, and so should you! As usual, more information can be found on the band's Facebook page!