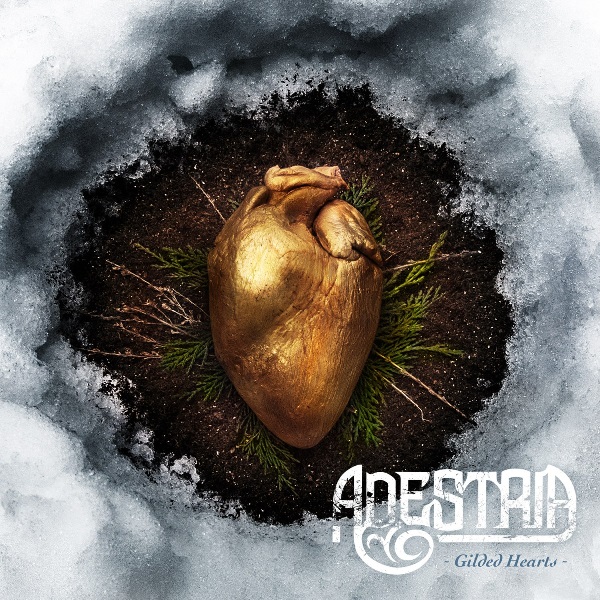 Today's review is very special to me since, almost to the day, two years ago I wrote my first review for El Gore and it was about the US band Adestria's debut album Chapters. Exactly one hundred reviews later, they just released their second full length album Gilded Hearts!
Where should I start? Not much has changed in the quintet's sound, but that's just as well, because they were one of the, if not the, strongest newcomers of 2012. Their powerful take on metalcore has kept up well over the times and still sounds as fresh as ever. I have the feeling that they have become slightly more technical in their riffing but, as I mentioned before, they were already at a high level to begin with.
The ten songs all have these diverse arrangements to them, where they change from balls to the wall mosh parts to super melodic passages with a very epic feel. The major improvement on this record is definitely the production, everything sounds a lot more crisp and especially the bass guitar is so massive and can be distinguished quite easily among the barrage of instruments. While it does have a very modern sound, it's not overdone to the point where you're wondering what you're listening to.
The vocal front also remains largely the same: the screams are still as massive as before, the screeches, even though less prominent this time around, are still bone-shattering and the clean parts are still as melodious as ever. As opposed to the predecessor, there are no guest vocals this time around, which I don't mind at all…since it leaves more time for the vocalist to shine on these thirty-five minutes.
To round things off, I can only say that Adestria have managed to put out yet another brilliant record and I'm really glad that, just like me, they didn't lose any of their drive over the past two years! Be sure to visit the band's Facebook page for more info and to check out the song below! Here's to the next celebration in two years!
[youtube https://www.youtube.com/watch?v=FBuEp3JjB5k]