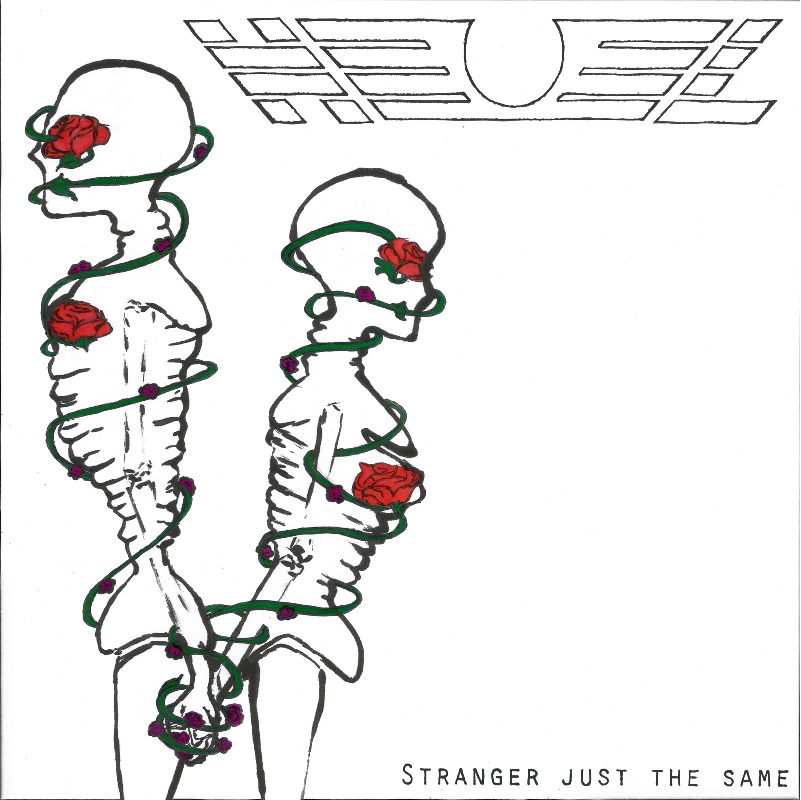 In case you're unfamiliar with the proceedings of promo packages you get as a review site, let me tell you real quick that generally you get the (digital) record as well as a small biography of the band. When I read today's band's bio, one sentence caught my attention: "Yes, we have a young female singer, but she doesn't sing like Hayley Williams or Avril Lavigne". And let me tell you right from the start that Heel did not promise something they couldn't keep, because their second EP Stranger Just The Same is quite something!
While I, personally, enjoy both mentioned above ladies' voices very much, it's always nice to hear a different approach…even if it does remind me of the sound of the mid-nineties No Doubt era, which is when I think they were at their best; but I digress. The singer has a rougher, yet feminine, voice than what you'd expect and she puts all her soul into her performance, managing to win you over from the first second she opens her mouth.
Despite the EP only having four tracks, you get a reasonable amount of variety on the instrumental level; covering both the up-beat and the quiet sonic spectrums. In terms of songwriting it's kept concisely, but everything that makes a good listening experience is present. Especially the opener, which you can listen to below, is just catchy as hell and is bound to make you sing along after the first time you hear the chorus!
The London-based quartet has certainly left a very favorable impression on me after these fourteen minutes, and I genuinely hope that a full-length is planned for the, not-too, distant future. If you are into female-fronted bands, but in need of a change from the general monotony…terrible pun incoming…don't be a Stranger and give Heel a chance and visit their Facebook page for more information. You won't regret it, I promise!
[youtube https://www.youtube.com/watch?v=Rdiaku_nRmg]