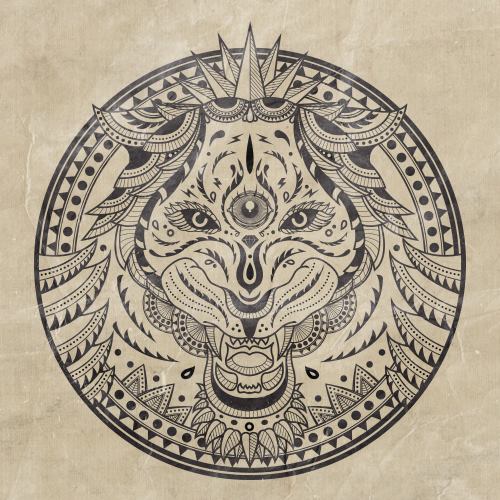 I believe a brief back story is in order about today's review: when I started writing reviews I tried to stay away from labels and such and just pick the stuff I wanted to write about, from my own collection. As time went on, we occasionally got contacted by small, mostly UK-based, promoters and that's when the idea of working together with people like that grew on me. I don't review everything we are being sent, since I don't like bashing what the people that made it are proud of. In the case of Tigers Of Junction Street the opposite applies though: I jumped on it from the first second since their self-titled EP simply blew me away! Enough of that lengthy introduction, let's cut to the chase!
The quintet from High Wycombe, in England for those that are as proficient in geography as myself, plays what it, I presume, jokingly calls "melodic tech-rock"…I'm going to be that guy and say that it's post-hardcore though. Even though I try to avoid making comparisons when I write about a band…I just have to come out and say that the five songs actually really remind me of Emarosa's self-titled record; which might a big reason why I dig them so much.
Melody is definitely an important factor in the band's sound and that is made clear by the diverse riffing present during the eighteen minutes. However, the heavier side isn't being short-handed either because there are quite a few headbang-worthy passages strewn in on more than one occasion. The drumming adapts perfectly to both aspects and delivers a truly solid basis for the music, with several truly interesting rhythms.
While the instrumental part could easily be enough to satisfy me, the other major selling point is the vocal performance! Yet again, my comparison above applies quite well to the singer's voice, because in all the people that tried to adapt a similar singing style, this guy actually pulls it off flawlessly and even manages to add his own personal flavor. Even the lyrics, and enunciation, are aching to those of Mister Craig…I absolutely fucking love it.
All in all, there is no excuse whatsoever to not check out Tigers Of Junction Street because this EP is sure to put these newcomers in the best possible light. I, for one, am much impressed by what they managed to deliver here and I hope that a full-length will see the light of day at some point in the near future! You can listen to their song Incarnation below and visit their Facebook page to keep up with their news!
[youtube https://www.youtube.com/watch?v=SAN7nkYNIYY]