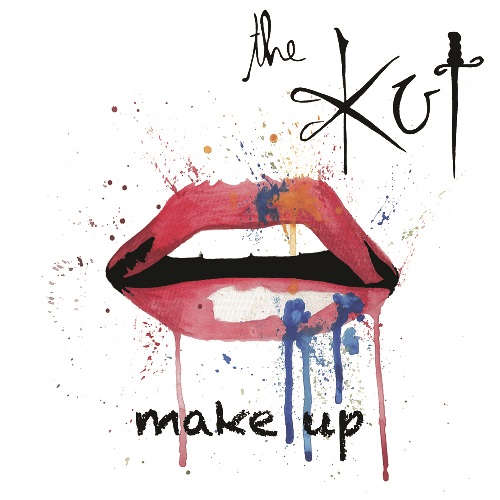 I wanted to start this review with stating something, but then I read the band's bio and thought to myself: let's not. So let me skip that sentence and move on straight to the introduction: The Kut from lovely London are a three piece band that plays, as they like to call it, basement rock but to the uninitiated I'll just refer to it as grunge for now. Their new EP Make Up was released in mid-August, however due to our break here at El Gore, I'll just give you my impressions now.
The first interesting point that struck me about the trio is that, partly due to their low number of musicians, the bass is nice and strong in the mix, providing a groovy line throughout the five songs. As a matter of fact, the guitar is for the most part underlining the bass guitar, which is something I have rarely heard, but I absolutely dig it! The drums didn't strike me as anything particularly special, but they do provide a fitting backdrop to the stringed instruments during the five songs, so nothing to argue there.
The vocalist has a nice rough and powerful voice, as is fitting for the genre, and has no issues whatsoever with busting out sweet melodies throughout the almost twenty minutes with her vocal chords. My favorite one being on the track Mario, which reminds me of something but I can't, for the life of me, put my finger on it.
This about does it for Make Up, since it's pretty straight-forward music but still well worth your while, so give it a listen below and in case you are truly curious what my opening statement could have been, head on over the band's Facebook page!