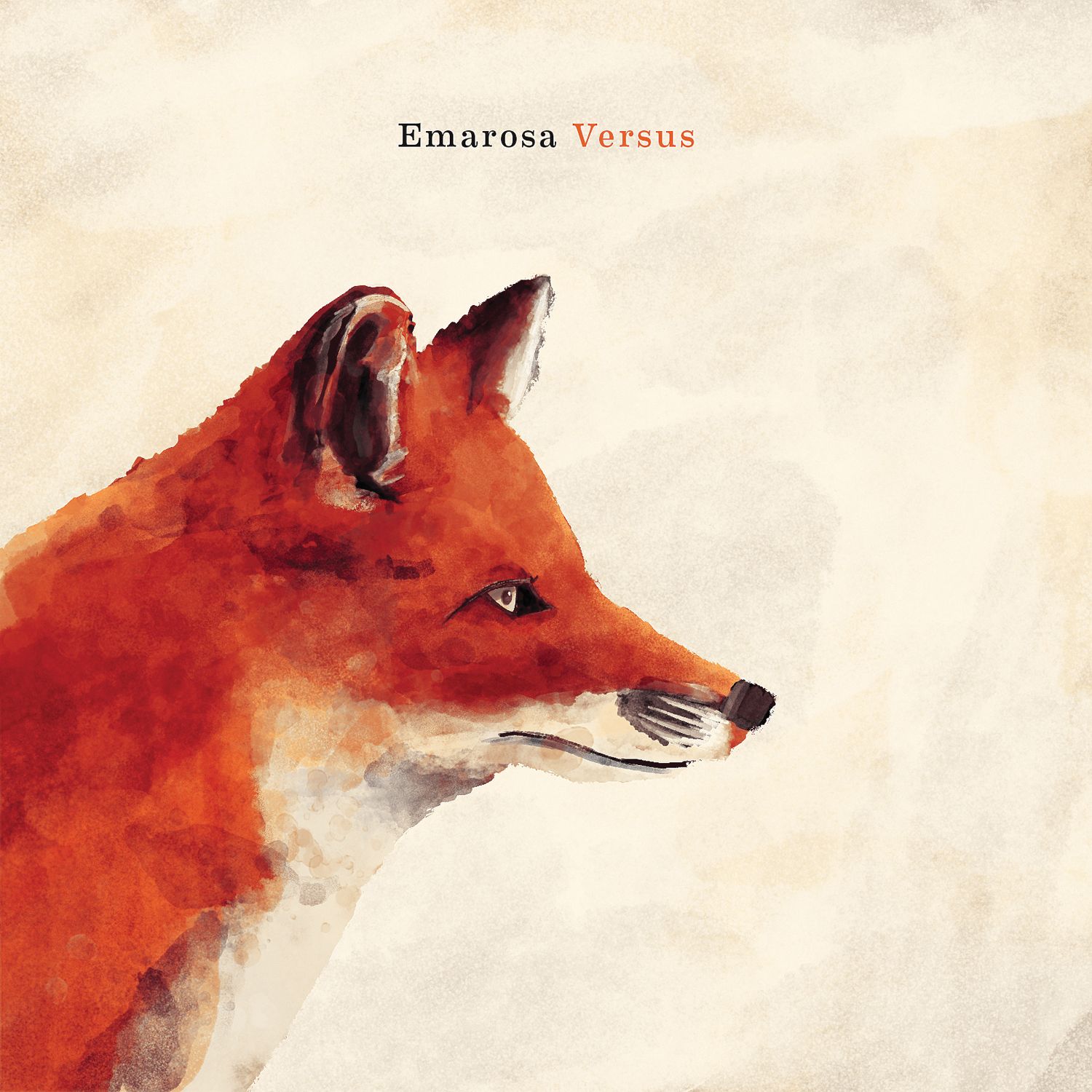 Emarosa. The name of a brilliant post-hardcore band that will make almost everyone think of Jonny Craig immediately. One simply can't ignore the first two records when mentioning amazing genre releases of the past ten years, and rightly so. However, the band parted ways with their previous singer and, after more than a four year recording hiatus, are now back with a new album, called Versus, and a new frontman. But more about that a bit further down.
The sextet, at least that was the case during the recording, from Kentucky still has its distinctive style that fans have grown to love on the past two endeavors, but it has also expanded its sonic repertoire. With the song I'll Just Wait they venture into the general territory of a ballad, and in another instance, Gold Dust, they almost play pop…but both songs are incredibly exciting to listen to, trust me.
Instrumentally-speaking, unless I'm completely mistaken, the band has changed their guitar tuning to standard, to accommodate the new vocalist's range, but therefor the bass guitar is in the foreground on the majority of the songs. The resulting sound is so gratifyingly rich that I wish more records sounded like this. The drums interlock perfectly with the string instruments and create an immersive listening experience from the first second of these forty minutes to the last.
Now onto the biggest addition: the new singer, who goes by the name Bradley Walden, was previously in Squid The Whale and, while he does have a similar singing style in some instances, is nothing like Jonny. Which is a blessing and a curse at the same time…but let me explain: his timbre is different, his vocal technique is much more diverse and his lyrics are also in a slightly different tone. All those elements bring a fresh new breeze into Emarosa. But sadly, I fear that quite a few people will simply dismiss the band because "it's no longer Emarosa"…which I think is just fucking stupid, pardon my French, since the eleven songs are top notch.
In closing, I'll say that Versus is yet another strong post-hardcore release this year and, if you are open-minded enough to give "the new guy" a chance, you will not be disappointed…I promise. For more information you can visit the band's Facebook page and listen to the song below to get an idea what awaits you! Enjoy!
[youtube https://www.youtube.com/watch?v=IiGtrj6ZQjQ]