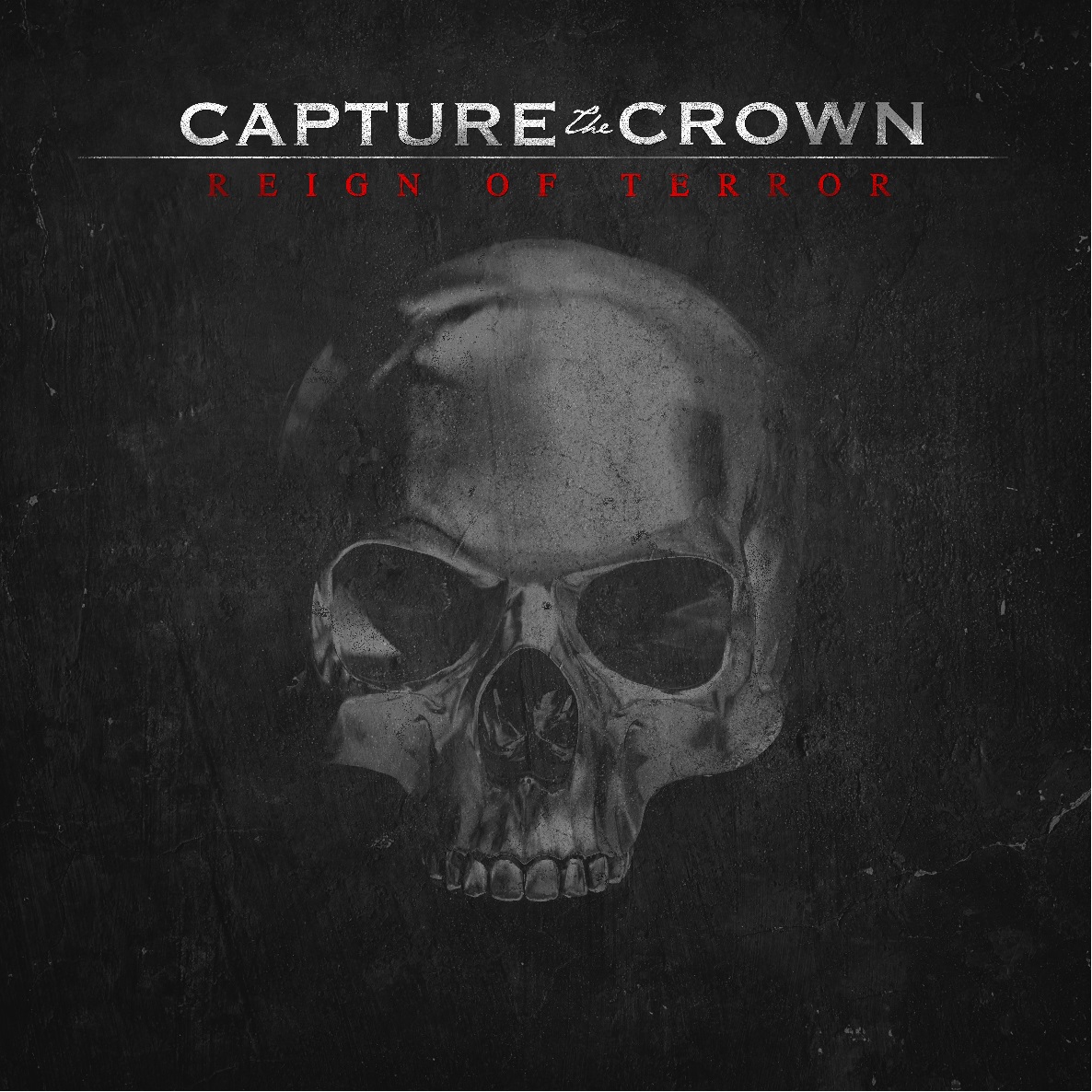 Before you read today's review I'd suggest reading this one first, since it's of the first album of today's band and it saves me a bit of back story here. Moving on: a bit less than two years after their debut record, Capture The Crown are back with number two: Reign Of Terror!
The, mostly, Australian guys have kept true to their sound but, as I hoped back in 2012, have given it their own flavor which definitely gives them a right of existence in the metalcore scene. To elaborate: this means that the down-tuned guitars are still ever-present, breakdowns are never far and the music still has electronic parts. On the other hand, the drums have become a bit more diverse and more technical, but their main function is still clearly to keep the other components together.
The ten songs do sound more mature and the songwriting in general has greatly improved, while it's no Beethoven or whatever, the album does have a lot more structure to it. Generally-speaking, it's also become a lot heavier, featuring less poppy melodies except for the clean-sung choruses. On the predecessor, there were many different styles of songs, whereas this time around the whole endeavor sounds more stream-lined, which is the strongest and at the same time the weakest aspect of the record. While you are not thrown off by a completely different sounding song, they all sound almost too similar. Definitely a matter of taste.
The vocals are still as diverse and well-executed as before, and therefore I can't report a major improvement. The lyrics have also ripened and feature a lot less profanity, which I welcome even though I didn't mind the barrage of "fuck"s on 'Til Death. To spice up the thirty minutes, CTC have gotten two guest vocalists: Alex Koheler of Chelsea Grin on the song Make War, Not Love and rapper Cheyne Truitt on Beating The Blade.
Time to come to an end. Is Reign Of Terrror a must-have album of 2014? Definitely not. Is it worth checking out? Abso-fucking-lutely! While the quintet doesn't reinvent the wheel, it has managed to cement its position in the scene and come up with a fairly enjoyable record for fans and newcomers alike. Head over to Facebook to get more insight on the band and listen to the song below!
[youtube https://www.youtube.com/watch?v=8Hqn7loflXE]