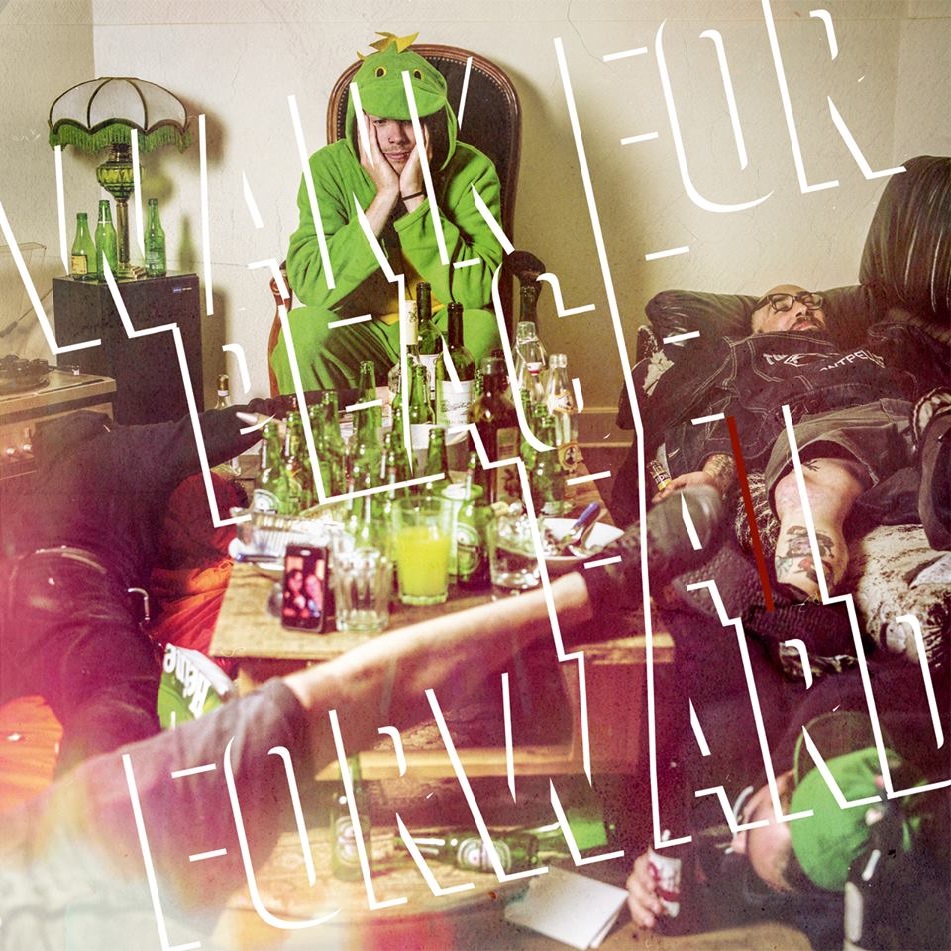 Wank For Peace. If that concept was actually working, the recent celebrity nudes leak would probably have brought peace to the Middle East and, most of all: what a fucking amazing name to call your band! I won't lie that the name of the French hardcore punks was the only reason that I checked out their new record Fail Forward, but in hindsight I have to say that I would have missed out…so good on them!
The second full length by the quintet is mostly past-paced, good-mood-inducing, melodic hardcore punk that simply managed to suck me in from my first listen-through. Quite frankly, the thirteen songs won't win any awards for being the most technical, the most innovative or even the best written ones ever…however, they have something by far more important: genuineness and energy!
On the instrumental side, the dominant word is definitely speed; something that is present in both the guitar work and the drumming. The fact that the bass is clearly audible all throughout the thirty-four minutes is another plus in my book, since it provides that little extra touch with its groove.
In the vocal department, you are treated to heartfelt screams and the genre trademark gang shouts, so nothing groundbreaking here. On the other hand, I have to tip my hat to the singer, since he does an amazing job at actually making you feel the lyrics with his raw and powerful voice. Another interesting side-note: the song titles made me chuckle quite a few times. These guys don't lack humor that's for sure.
Wank For Peace have discovered the perfect formula of having an eye-catching name to get your attention and solid music to keep you interested, which is why I'm quite sure that they won't disappear anytime soon. While I don't expect them to headline any major music festivals, then again I'm pretty sure that's not one of their priorities, I am convinced that they will manage to convince many more listeners out there of their talent. If you want to be one of those, be sure to go their Facebook page and listen to the record below!