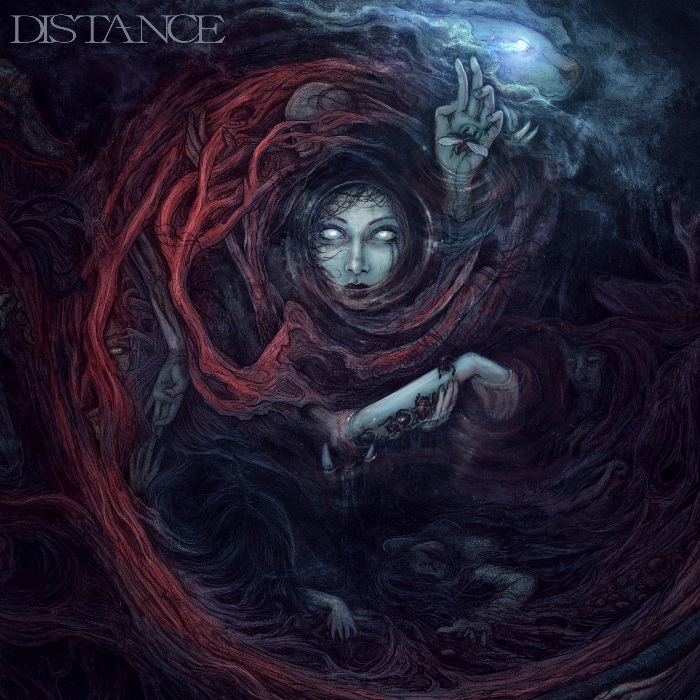 Ever wondered what it would sound like if Faith No More had a healthy dose of metal injected into them? Well, look no further because the Spanish formation Distance is just what you want to hear! Their debut full-length simply called I will be released on November 10th and it's quite a blast from start to finish!
The reason why I compare the sextet to the above-mentioned band is because they have a massive amount of groove with some slightly funky undertones, but to be more precise they play modern progressive metal. There are two elements that are ever-present: heaviness and creativity. The guys don't shy away from using synths and keyboards while the stringed instruments just dish out heavy riffs, and the drums do one tempo switch after the other.
I guarantee you that you will not bored at any point during the forty-eight minutes, simply because the whole songwriting is so fluent and save for a few instances the music never slows down completely; keeping your ears busy at all times. The complexity of the songs is truly a validation for the genre the band is part of, and it should be a delight for every musician to discover the numerous highlights.
However, the eight tracks would not be as brilliant without the performance of the band's vocalist, who reminds me so much of Mike Patton with his experimental clean vocals that I suspect it to actually be him. After looking at the band's promo pictures, I know for a fact that it's not him but I still can't shake the resemblance. The only thing that really sets him apart are the extremely powerful growls that add another layer of heaviness to the mix and makes I a record to remember.
To wrap things up: Distance is a band to keep your eyes on because I predict that if they are discovered by the right people, they will have a bright future. Their style of progressive metal is a blend that I've rarely come across, and I can only recommend listening to the song below and visiting their Facebook page for more information. I hope you'll enjoy the ride as much as I did!
[youtube https://www.youtube.com/watch?v=V0Y4wuDxmlk]