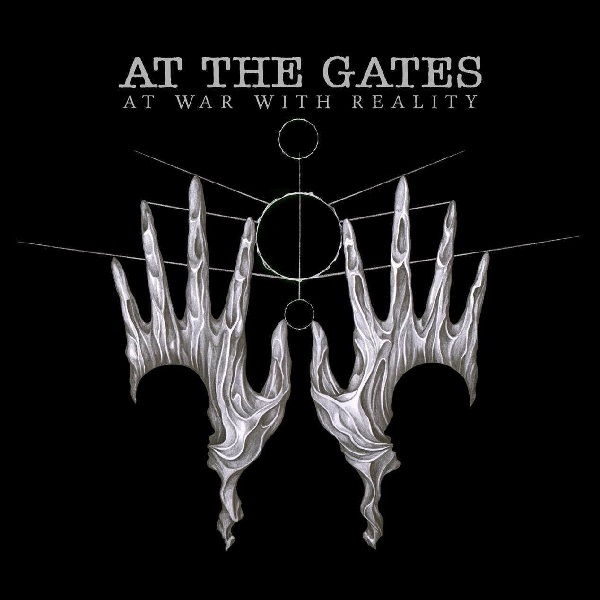 Let it go down in the history books, that 2014 marks the year that one of the most-awaited reunions in metal has happened. In case you don't know it by know: the legendary At The Gates are back with a new record, called At War With Reality! Almost twenty years after they set a huge landmark with Slaughter Of The Soul, the quintet is back with new music and what can I say? It's as if they never left!
The Swedes are arguably solely responsible for making melodic death metal into what it is today, and that can clearly be heard on this fifth album: every element that defines the genre can be found, executed in utter perfection! Groove-laden drum patterns, that can turn into fast-paced technical explosions, go hand in hand with intricate guitar parts that lack neither in variation, nor in atmosphere.
The fifteen tracks, on the limited edition, are a blast to listen to and always give off a slight feeling of desperation, while still at the same time being brutal when necessary, which is definitely emphasized through the fantastic vocal performance. In my opinion, the screamer's vocal chords must be completely torn, or he simply has a perfect technique, because the above-mentioned desperation can be felt at any moment that he opens his mouth.
However, there is one negative aspect about these fifty-three minutes…but it only applies to newcomers to the band, I would say. While At War With Reality is a brilliant record, there are very few new elements that have been added and therefore it might come across as "just another melodic death metal" release to younger listeners…but I, for one, love the fact that ATG didn't try to re-invent themselves in an unnecessary way and just stuck to what they pretty much invented: Gothenburg fucking death metal!
This album has hands-down been on top of many wishlists for just as many years, and I can only say that it did not disappoint, in any way whatsoever. And the best thing about this is: with a new record comes a new tour, so keep your eyes peeled for any dates in your general vicinity and be sure to wait…I'm sorry…At The Gates early enough! So be sure to follow the band on Facebook and listen to the track below!
[youtube https://www.youtube.com/watch?v=hzjshF0TFm8]