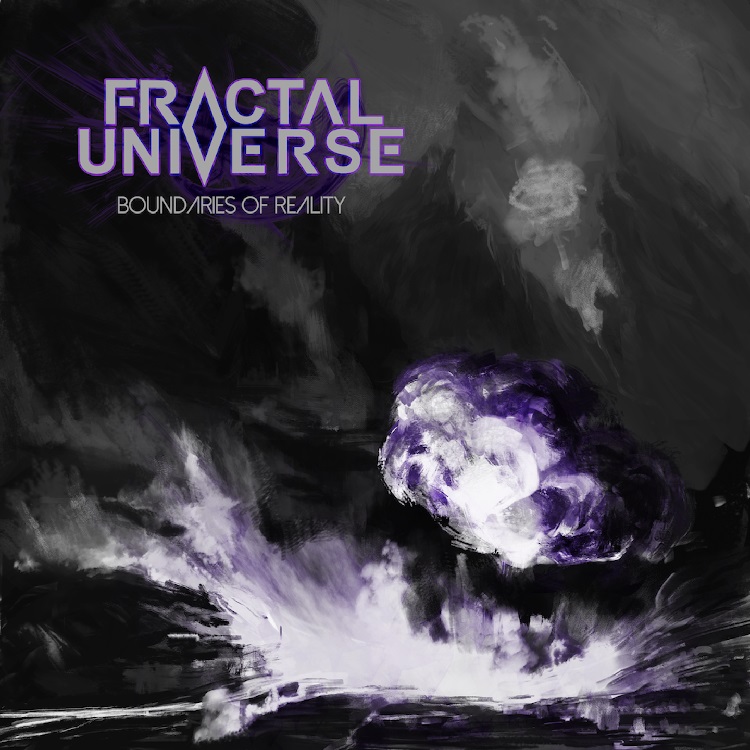 Today I'm going to write about a fairly new band called Fractal Universe, which is about to release its debut EP Boundaries Of Reality on February 20th. But make no mistake: the quartet is by no means comprised of beginners, quite the contrary. Every single musician is well-experienced and masters his instrument, which makes for an interesting first release.
The crowd-funded record shows the Frenchmen right at home in finest technical death metal, which features a great deal of variety. Be it the wet dream of the guitar-geeks out there in form of intricate riffs and fast-paced drumming on one hand, or the groove-laden palm-muting extravaganza on the other hand…it certainly never gets boring during the twenty-four minutes.
The vocals are always on point, be it in the form of deep growls or desperate screams, and from a technical standpoint they leave nothing to be desired from. There also some experimental vocal effects, such as whispered echoes or distorted lines, giving the entirety a very Gojira-esque feel…which, while nothing new, is always a nice addition, if used correctly such as in this case, in my opinion.
There is one gripe I have with the four tracks however. The production fluctuates heavily between accentuated clear guitars and a sometimes mushy sound. While it doesn't make Boundaries Of Reality sound terrible, I am convinced that a better mixing would have benefited the record enormously and elevated it to a completely new level of awesomeness.
All in all, Fractal Universe has made a very respectable first step in the music scene, and if they iron out the minor issues, I am sure that their future will be a bright one. In terms of creativity and skill, the guys are definitely set for it. So do yourselves a favor and listen to the song below, and keep an eye on the band's Facebook page for the release of the full EP!
[youtube https://www.youtube.com/watch?v=oAKXgF6Ky9Q]