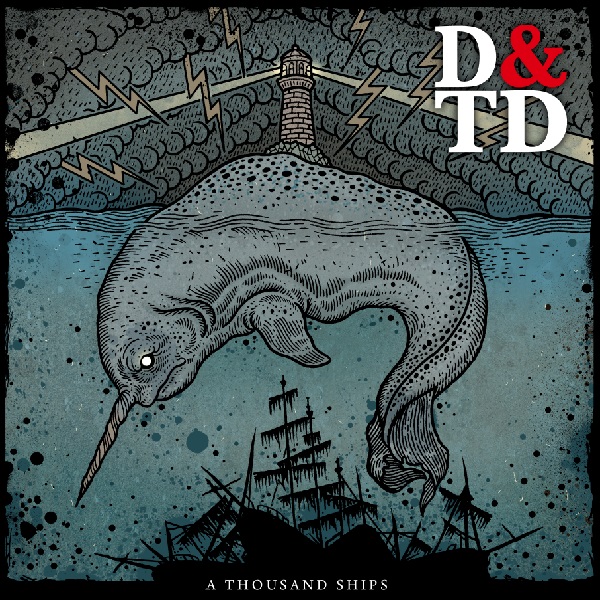 They say that when it rains, it pours…usually that has a negative connotation, but this time it's a highly positive one: shortly after discovering the post-punk genre for myself, I was sent an EP by another band in the same vein, and it blew me away just as much as the first one! The English band Darwin & The Dinosaur is about to release its new EP A Thousand Ships on March 9th, and I'm going to give you my five cents on it!
As mentioned above, the quartet plays punk in its essence but with a post-hardcore twist to it and I, personally, dig the mix a lot! The in-your-face attitude goes hand in hand with the more technical and dreamy elements, which creates a highly enjoyable listening experience.
The ten tracks, four of which are interludes that actually improve the EP because they contribute toward a sense of immersion, have an airtight production and every riff and every single drum beat finds its way perfectly into one's eardrums. Combined with the songwriting that moves on a very high level, the neat musicianship and the great sing-along choruses, the result is phenomenal! Add to that the charming accent of the singer, and the diverse vocal melodies and techniques and the twenty-five minutes make you crave more immediately!
All in all, Darwin & The Dinosaur are another name to keep in mind, because with a bit of luck they will go far in the scene, since their sound is relatively fresh and truly powerful! So be sure to listen to the song below and head over to their Facebook page for more information! And if all else fails…look at that fucking cover! LOOK AT IT!
[youtube https://www.youtube.com/watch?v=toqTo_t_FiU]