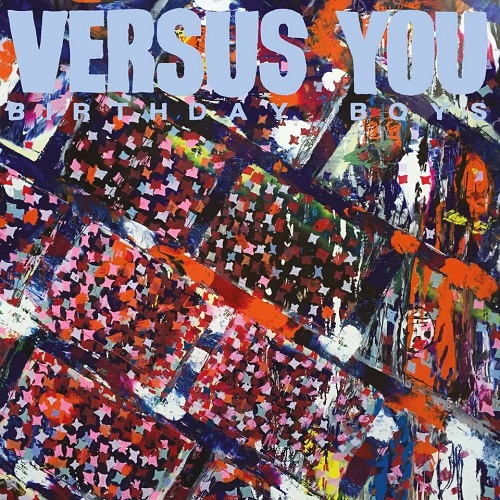 If I had to name one thing that I like the most about reviewing records, it is the fact that I am occasionally "forced" to listen to genres that I don't dabble into on a regular basis. I am using the quotation marks, because it is my own decision which albums I review, and which I don't, but I try to cover the majority of the national releases either way. Now, today's candidate is definitely not out of my comfort zone, but in listening to Versus You's new EP Birthday Boys, and researching it a bit, I realized that there is a great deal of punk rock history that I am totally unaware of.
Immediately upon listening to the opening track, you are welcomed by a very different-sounding band than what you may be used to from the previous record, Moving On. In hindsight the title might as well have been an ominous foreshadowing of what was to come, but I don't think it was intentional. Generally-speaking, the speed and intensity of the band's entire sound has been dialed down from eleven to a comfortable six. While I have to admit that on my first listen I wasn't quite sold on this decision, it ended up making sense on the second go.
These five tracks are, to me, an ode to the past: the band's inspirations, as well as the experiences they went through individually and as a group. The result is a melancholic musical journey, which does, at times, allow a few glimpses of the brighter future ahead. In a way, it marks the end of an era and the opening of new paths.
To be frank, there is not much more that I could tell you about these seventeen minutes, because they need to be experienced. In order to do that, you can move your bums to Sang an Klang this Saturday, November 11th, where Versus You will be hosting a fairly massive release party. You can find more information about that and the upcoming releases on their Facebook page, so don't be shy!
[youtube https://www.youtube.com/watch?v=oHLAgbWWGDo]