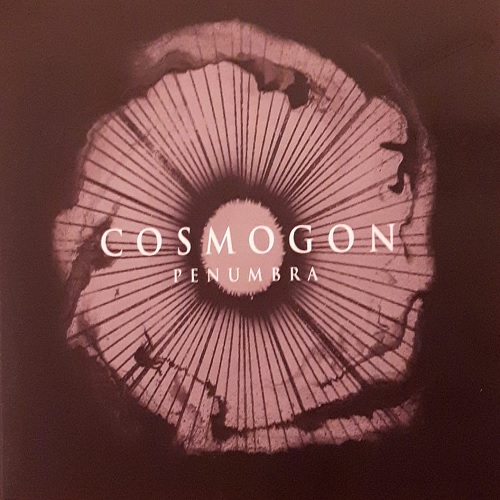 Today's review is a perfect example of how time flies when you're having fun, because I'm having a hard time comprehending that it's been more than TEN years since I saw Cosmogon play their first show at Kulturfabrik. It's even wilder to think that today I'm writing about their first full-length, Penumbra, which is going to be released this Saturday, October 8th. As I said…fun and time, one hell of a combination.
I must admit: I mislead you a little here. While it is the band's first album, it's not their first release, since in 2014 we got the very powerful EP Chaos Magnum, followed by the second EP Devolution three years later. So let me address the connoisseurs first: this is still Cosmogon as you know and love them, but I feel like these eight songs are the logical evolution in the band's sound.
I'd wager that it's in part due to the fact that the guys went back to being a quartet after being a quintet for quite some time, since there is a palpable back to basics approach while still incorporating new ideas. It is needless to say that the groove is still strong but this time around there are quite a few Swedish death metal elements, most noticeably in the riffing and guitar tone.
The songs also seem much more bass-driven than before with several moments where the big boy strings really shine and steal the show. The bass is also very clearly audible almost all throughout the forty-three minutes, which I absolutely adore but it might be too much for some.
If there is one person in the Luxembourgish scene where I feel like I'm being repetitive, it is clearly the man on the throne, beater of the skins, destroyer of cymbals, first of his name, the man who needs no introduction, but just to be complete: shit's tight as always. There is sort of a stand-out moment for me personally where I'm not entirely sure if it's the first time that he does this, but on the song Temper there is a very tribal-sounding interlude where bongos are being played and it just elevates the entire song to the next level.
Last, but certainly not least, is the man behind the mic who still belts out a phenomenal performance despite screaming for almost a quarter of a century. There is even a little extra special surprise on the song Serpents Among Us, but I won't spoil it. All I can say is that when I first heard it, my first reaction was 'is that really him?'.
All in all, there is no doubt for me that Penumbra absolutely eclipses (been waiting a long time for that pun) the previous two releases and while it won't win any awards for being the most diverse album of the year, it does what it has set out to do very well; and that is to rip its listener a new one. If you want to follow the band on social media, head over to their Facebook page, but most of all make sure to move your butt to Kulturfabrik this Saturday to experience the guys tear down the venue…not literally, I think.