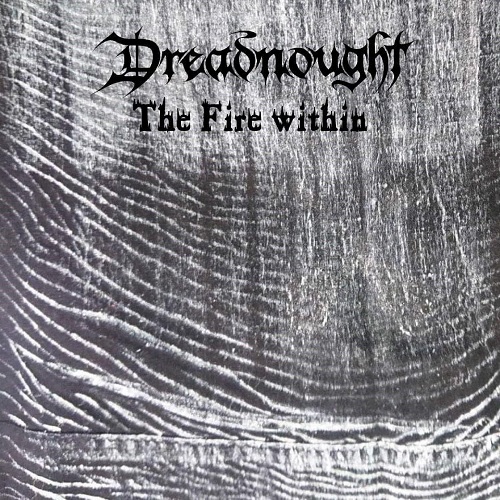 Almost as if taking my comment in my last review of today's band to heart, they didn't even wait two full years before releasing new material! As you might have guessed it by the title, I am delighted to share my first impressions of Dreadnought's upcoming release The Fire Within with you!
First off, the sound, that was solidified on the previous record, makes its glorious return and delivers very enjoyable black metal that features guitar melodies that stick with you quite quickly. The vocals have remained consistent and tick all the boxes the black metal heart desires.
The three songs feature three different iterations of the band's sound spectrum: Nightmares being the straight-forward black metal assault, Asbestor being the tongue-in-cheek black'n'roll track and Memento Mori being the, dare I say, trve frostbitten grim song, but with a twist.
While I am not a big fan of releasing individual singles or EPs that don't hit the twenty or, ideally, the twenty-five minute mark, it is not something that I can hold against The Fire Within, since the final product does what it's supposed to…albeit seventeen minutes not being long enough for my taste.
The band has released two songs thus far, and the third and final one will release this Friday, September 1st, so be sure to keep your eyes peeled for that! You can find more information on their Facebook page and listen to the first 66,6% of the EP below.