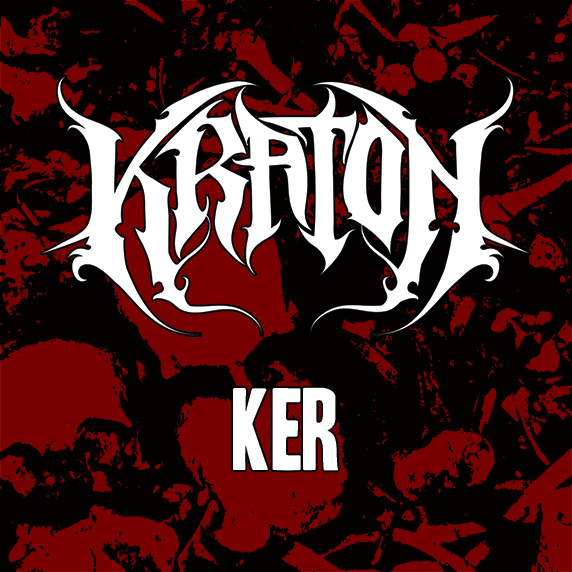 There is one typical excuse Luxembourgish people use to explain our bad football results. This sentence always refers to the amplitude of the country. When our national team loses 5:0 against Timbuktu again, the media just as the inhabitants note that the result is not that bad if you consider that Luxembourg is such a small country. When it comes to music, it is exactly the same. A shitty record, a fucked-up live sound or the inability of playing an instrument is often referred and excused by the fact that the country is small and that it isn't so bad for Luxembourg. Bullshit!
I doubt that Bördie and co. will save our badly crippled red lion and the Luxembourgish football nation (HAHA) but when it comes to metal music, it looks very different. Unfortunately I have to tell you that in our national metal scene quantity predominates quality. There are only a few extreme bands which are worth listening and I am not even talking about records. But since the 8th of december there is one EP which certainly raises the level again! It was that day Kraton (Guitar:Jacques Zahlen, Guitar: Jason Brink, Drums: Véronique Conrardy, Bass: Joël Reiter, Vocals: Mike "Bördi" Bertemes) released their first demo record called Ker. I won't pussyfoot around now, Ker is (beside Midnight's Satanic Royalty) my personal record of the year 2011!
I haven't been to a lot of concerts recently and I only have heard some of their live stuff on the Band's youtube channel before, but that's why Kraton simply doumbfounded me. Ker kicked me right in the face without warning. The music is a perfect composition of groovy mid-tempi, modern black metal riffs covered in a cold and doomy atmosphere served on an traditional death metal plate. At the beginning I didn't want to describe the music with the help of metal subgenres because Ker feels so fresh, so new and diversified that it deserves more. But you know what? I simply didn't find the words. And if the excellent music wasn't enough there is that voice. I personally think that Bördie has one of the most varied and interesting voices in the whole extreme metal genre. The recognition value of the death metal growls is outstanding and the black metal screams are pure evilness and kick every little grim trve black metal wannabe in his pale ass. I think I don't have to explain that the music and the voice perfectly fit together, do I?
Ker is one fucking hell of a record! Download it at the Band's Bandcamp or Homepage and tell El Gore what you think!