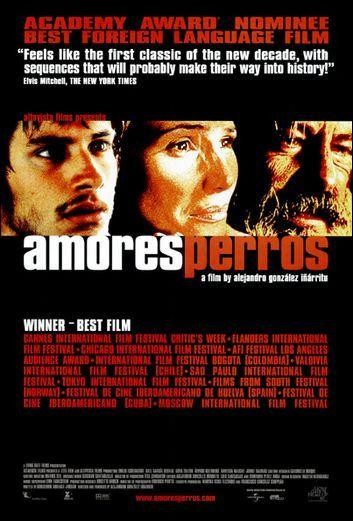 Directed & produced by: Alejandro González Iñarritu
Starring: Emilio Echevarría, Gael García Bernal, Goya Toledo
Love is betrayal. Love is anguish. Love is sin. Love is selfishness. Love is hope. Love is pain. Love is death. What is love?
These are the first sentences on the cover of the Amores Perros DVD.
Amores Perros portrays the lifes and destinies of Octavio (Gael García Bernal), Daniel (Alvaro Guerrero) and El Chivo (Emilio Echevarría), whose futures will be tore off the rails by a tragic car accident in the middle of Mexico City.
There's Octavio, a carefree youngster who lives in modest circumstances with his mother, his brother Ramiro and Susana, Ramiro's girlfriend. The young couple share a troubled relationship with the worse matter that they have a baby. Poor as they are and with Susana still going to school, it's Octavio who tries to convince Susana to leave Ramiro, as he is deeply in love with her and promises that he would be a good father and make good money to take care of both. All he wants is to leave town with Susana and start a new life. So he takes his dog Cofi, a rottweiler, to dog fights to get some cash to fulfill his dream.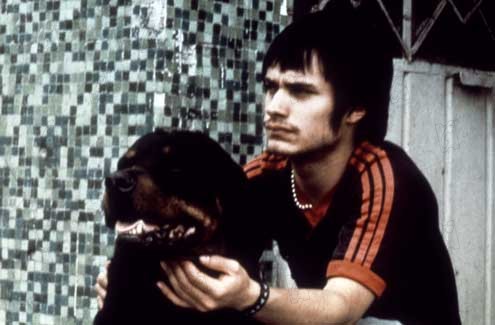 Daniel is a successful businessman, married with 2 daughters. He's cheating on his wife with supermodel Valeria who's a superstar in Mexico and moves to her new flat with her little terrier Richie. Will Daniel find happiness in his new relationship with a new, younger woman? Or is this new kind of love just superficial, a consequence of Daniels midlife crisis and based on physical satiation?


And then there's El Chivo, a homeless man who used to be a professor, but then decided to become a revolutionary and joins the guerillas. He lost touch with his family due to his new lifestyle, his daughter thinks he's dead and his wife died recently. He is a part-time hitman who makes ends meet by killing people, always accompanied by his dogs. All he wants is to see his daughter and get in touch with her but he does not find the courage to do so because he's ashamed of what he became.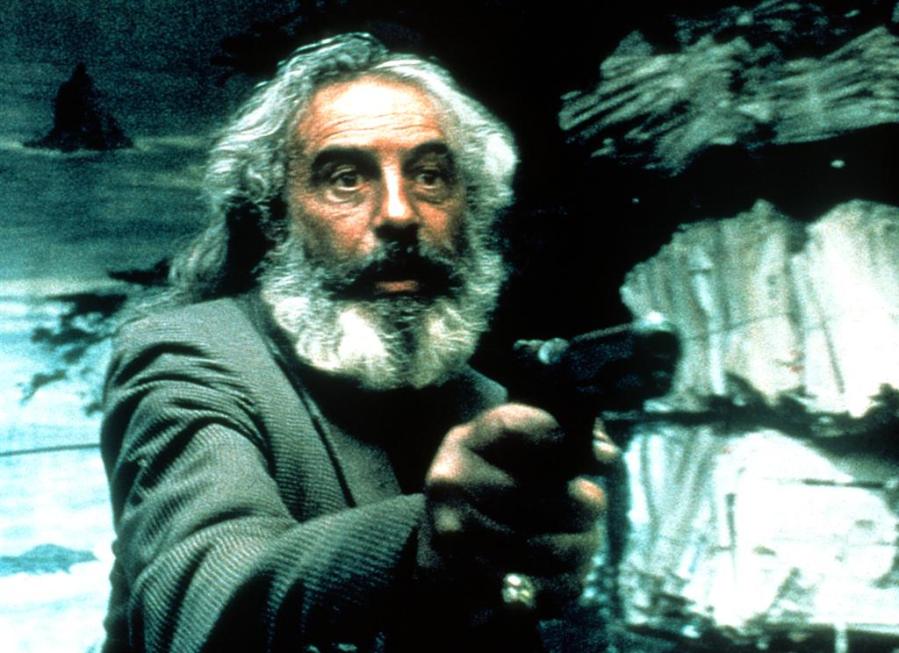 3 protagonists who could not be any more different and even though they don't know each other, their lives will drastically change after a tragic car accident involving 2 of them.
Amores Perros is a critical movie about love and all its circumstances; a suspicious and destructive piece of art. The protagonists trust their lifes to the people they love and will be disillusioned later on, although the dogs remain loyal to them; a nice analogy about love towards dogs and human beings.
It is most definitely not a movie for sensitive viewers and due to its playtime (148 minutes) not everyone's cup of tea, as it has a lengthy narration with all its action happening in the last 30 minutes.
It's the pessimistic point of view about love and the martyrdom that comes with it which makes this movie one of my all-time favourite flicks.
So, if you've been disappointed once in your life or if you are in a recent relationship you should check this movie to once again get aware that love is not only about happy times, rainbows and singing unicorns.
[youtube https://www.youtube.com/watch?v=A5HTBYR7m0o]
Conclusion: hard to digest but most definitely a must see.