It is cold in the Fiction, fucking cold, and the guys are working their asses off. Together with Jan, the band analyzes and deconstructs every single song; a nerve-racking job but a profitable an interesting one.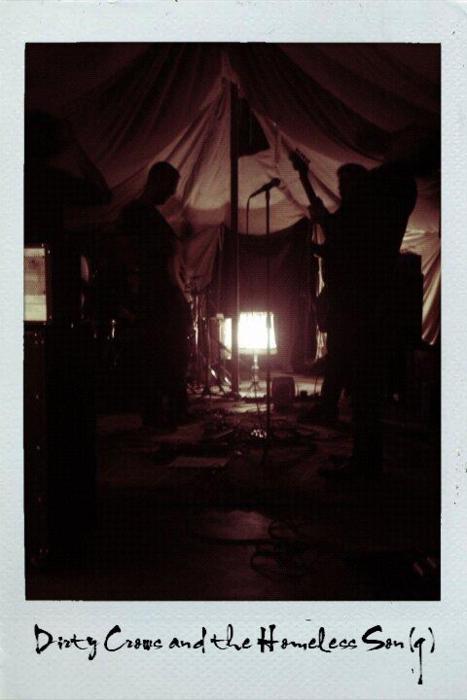 It looks like the band is slowly growing, not only as musicians. Their views grow wider and even if there are some hard times, they seem to really enjoy the moments of being togehter becoming better and better.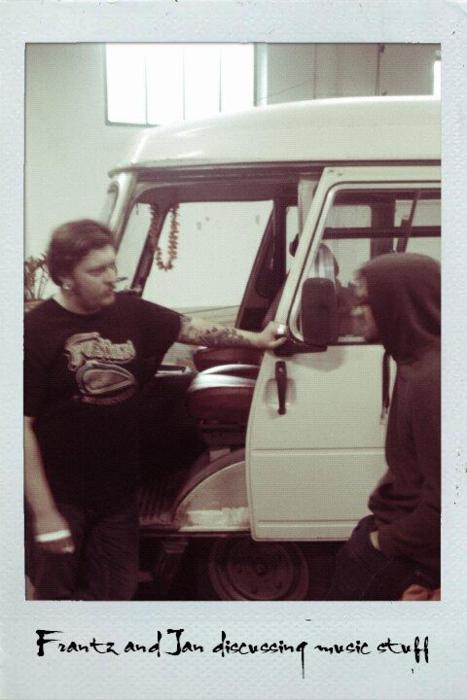 So far I have heard three songs and I have to say that Dirty Crows moves more and more away from the old Rock'n'Roll style and evolutes to a first class fist-in-your-face desert rock band. As Philippe (guitar player) said: "We play less but it kicks more asses". Word!
Thx to Liz for the lasagna.
Thx to Sylvain for the coffee and for spilling it over my trousers.
Thx to Sternkopf who is kicking Eric's ass everytime we play Fifa 98.