Day 3, the longest day so far. While Luc was trying to set up a new personal record on Tekken 3, the boys together with Jan were still working at full blast. People show up from time to time to bring food, coffee and beer, and the best thing about that is that also those who aren't in the band benefit from it (yes, it is true, the guys from El Gore are all spongers but damn sexy ones!). Thanks to Liz, Jasmine and Ted to name but a few. Also Ben from Inborn! dropped by for a short visit.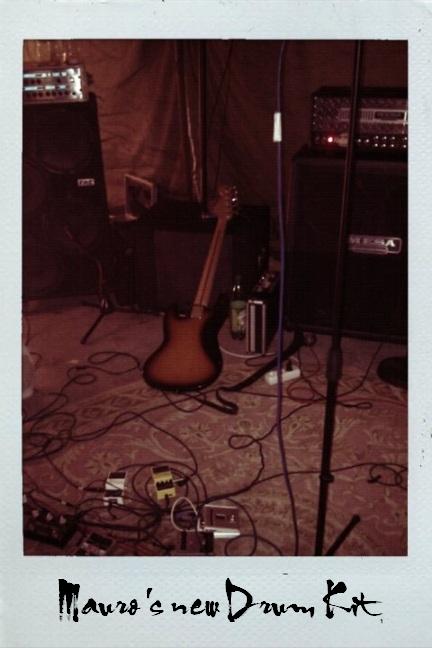 Mood is still good, although a slight cabin fever shows up from time to time. Normal thing to happen. Productivity doesn't suffer from it, on the contrary! Little Kalashnikov Blues has grown to a man-eating monster, live and in colour straight from Armageddon. Jan motivates the guys not to think so much but just to play as much more. Daniel's drumming is getting better from day to day, the same goes for Marc's singing. Mauro's bass is powerful as never before and Phillippe has taken pleasure in making his guitar freak out from time to time.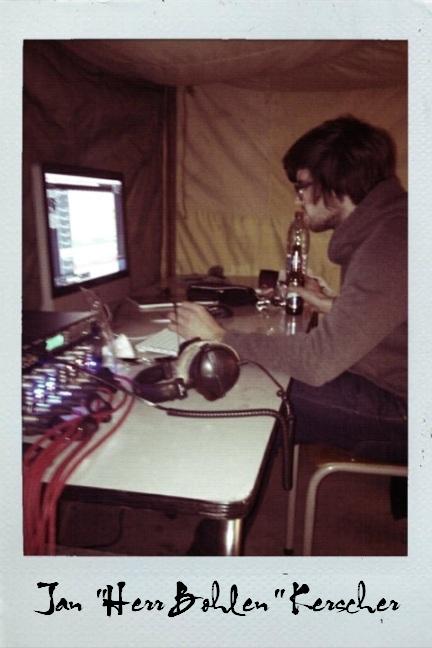 As for the physical problems, Daniel's fingers are now bleeding the whole day and Mauro has started to assist him. Well, considering the fingers it's not that bad, but sometimes you need to bother about brain damage, especially when you observe a crazy drummer nearly break down the whole rehearsal tent with a rubber-snake! Don't ask for details, it's just too complicated to describe. Use your own imagination.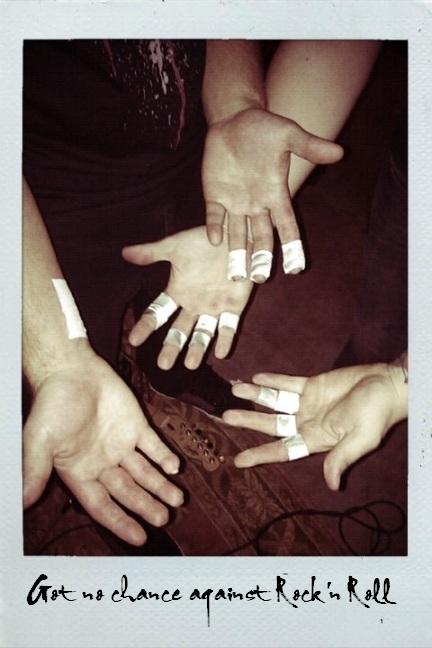 So, the most important points of day three in a nutshell: Daniel is going nuts, coffee is important when working until 2am, "Nuddelszalot" is yummy and spilling beer inside the rehearsal tent is rarely a good idea.
Stay tuned!